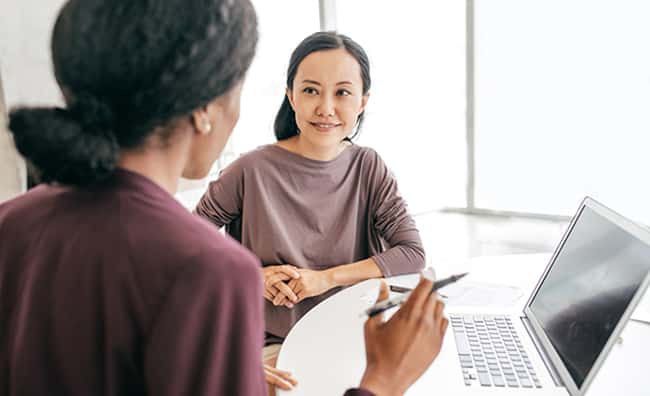 If you want to make sure your resume catches a
recruiter's
eye, there are few better ways to do so than by adding metrics to it. Why?
For one, "we know that the human eye processes numbers faster than words," career expert J.T. O'Donnell said in an interview with Glassdoor. But beyond that, they also "help me as a recruiter give context to the size and scope of the work that you did," O'Donnell explains.
In any given workday, though, there's no shortage of specific numbers you could call out: the amount of emails you send, the amount of meetings you attend, the amount of projects you work on. So how do you know which metrics to include?
Glassdoor uses the following four-step framework in their Job Seeker's Toolkit to help you decide which numbers pack the most punch. Once you add the right metrics throughout your resume, don't be surprised if the interview offers start rolling in!
1. Growth: What did you add to the company?
When deciding which metrics to include, it's important to think about the key performance indicators, or KPIs, for your role. For example, salespeople are often assessed on how much revenue they drive, how many new clients they bring in, how many of their customers renew, etc. Whatever your role, think about the numbers that matter most for you: perhaps they're ones that your boss brings up in weekly meetings, that you find in your performance review, or even that you see in the LinkedIn profiles of people with the same job title as you.
Of these different metrics, think about which ones represent ways you added to the company and helped it grow. Depending on your role, this might include:
Website visits
Revenue
Deals closed
Partnerships secured
Candidates hired
New technologies/processes adopted
Examples:
Authored 150 articles over the course of one year, driving 500,000 unique website visits
Vetted and reached out to roughly 30 prospects per day, resulting in 20 closed deals in Q1 and $120,000 in revenue (+22% to quota)

Optimized 15 landing pages during the course of the internship, resulting in 17% lift in organic search traffic
2. Reduction: What did you help the company save?
In many cases, what you help your company reduce or eliminate can be just as important as what you add to it. In fact, certain roles focus their energy entirely on helping companies save or reduce in order to operate more efficiently. Think about whether you have a concrete way to measure how you've helped your company save or reduce the following:
Time
Budget
Client turnover
Employee turnover
Website bounce rate
Examples:
Identified three major bottlenecks in the hiring process and spearheaded taskforce to implement new technologies and strategies to overcome them, resulting in 31% faster time-to-hire
Led website architecture redesign, leading to a two-second faster load time and 16.5% decrease in bounce rate
Conducted internal budget audit and discovered five key areas of redundant spending, saving $23,000 per year
3. Impact: How many people did your work help?
A great way to illustrate how much value you can add to a company is by showing them how many people you've previously helped. This doesn't just have to be people outside of your company like users or clients; it can also include those within your company. Look through the following "people" metrics, and think about which ones might be relevant to your role:
Number of team members you've led
Number of users or customers your work impacted
Number of stakeholders involved in a project
Number of clients you managed
Number of employees you supported (for a function like IT or HR)
Examples:
Coached, mentored and led a team of seven direct reports on the factory floor to ensure top-notch quality of products used by millions of consumers
Conceptualized and executed a multi-touch blog, social and email marketing campaign that reached 200,000 unique impressions
Oversaw both day-to-day and strategic HR operations for a company of 75 people