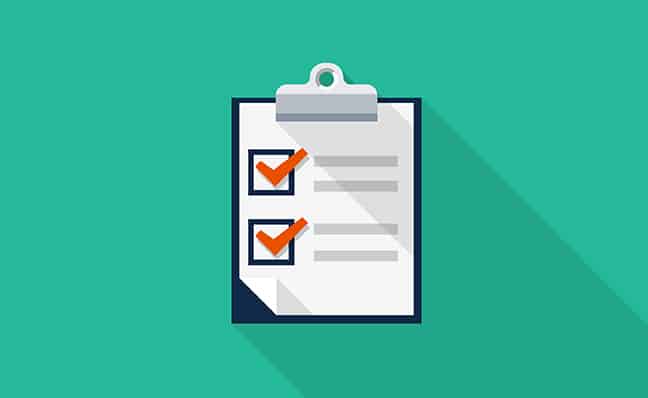 When interviewing, it's important to present yourself in the best light possible. Appearing disheveled, unorganized, or unprofessional may hinder you in your job search. The following list highlights some general good practices for interview attire and hygiene. Every situation is unique; so use your best judgement to decide what makes sense for your situation.
Clothing + Accessories
Wear a clean, pressed, properly fitted (not too tight, short, or loose), neutral-colored suit. (TIP: Carry a stain removing stick if you plan on eating or drinking prior to your interview).
Check that your shirt is tucked in, buttoned, and clean. Ensure your tie is properly tied and your shirt is fully buttoned.
Avoid wearing anything overly revealing.
Wear clean, polished, and comfortable shoes. You may be invited on a tour of the office, be sure to choose shoes you can walk in with confidence.
Refrain from carrying too many bags with you; a purse or messenger bag is acceptable.
Avoid costume jewelry or anything overly flashy, as this could be distracting to an interviewer.
Consider covering tattoos and removing facial piercings, if possible. While tattoos are generally accepted, there is no way of telling how a hiring manager may feel about them. Avoid the risk of offending anyone by covering them for the interview.
Refrain from bringing coffee cups or any other beverage with you. Keep your hands free to shake hands with your interviewer.
Leave personal items, such as laptops, tablets, and smartphones in your bag. Do not take them out at any point, even if you are waiting in a room for the interviewer to arrive.
Personal Hygiene
Brush, floss, and use mouthwash prior to your interview. (TIP: If you are concerned about bad breath, carry a small bottle of mouthwash and use it in a coffee shop bathroom immediately before your interview).
Comb or style your hair in a professional manner; avoid dying your hair bright colors (blue, purple, pink, etc.) prior to starting a job search.
Clean and manicure your nails. If you choose to wear to nail polish, choose a neutral or clear color.
Keep your makeup natural.
Avoid wearing perfume or cologne. Your hiring manager may not like the scent you have chosen, have a previous association with that scent, or be allergic to it.
Wear deodorant. If you sweat when nervous, you may want to choose a clinical strength brand.
If traveling on a hot day, give yourself enough time to freshen up in a restroom prior to your interview.
Do your best not smoke prior to an interview. If you do, give yourself a few minutes after your cigarette before entering the building, then wash your hands and use mouthwash.
If you are chewing gum, dispose of it prior to your interview.
Ready to start your job search and gain more insight into acing your next interview? Join Solomon Page's Talent Network and let us find you the BEST opportunities!