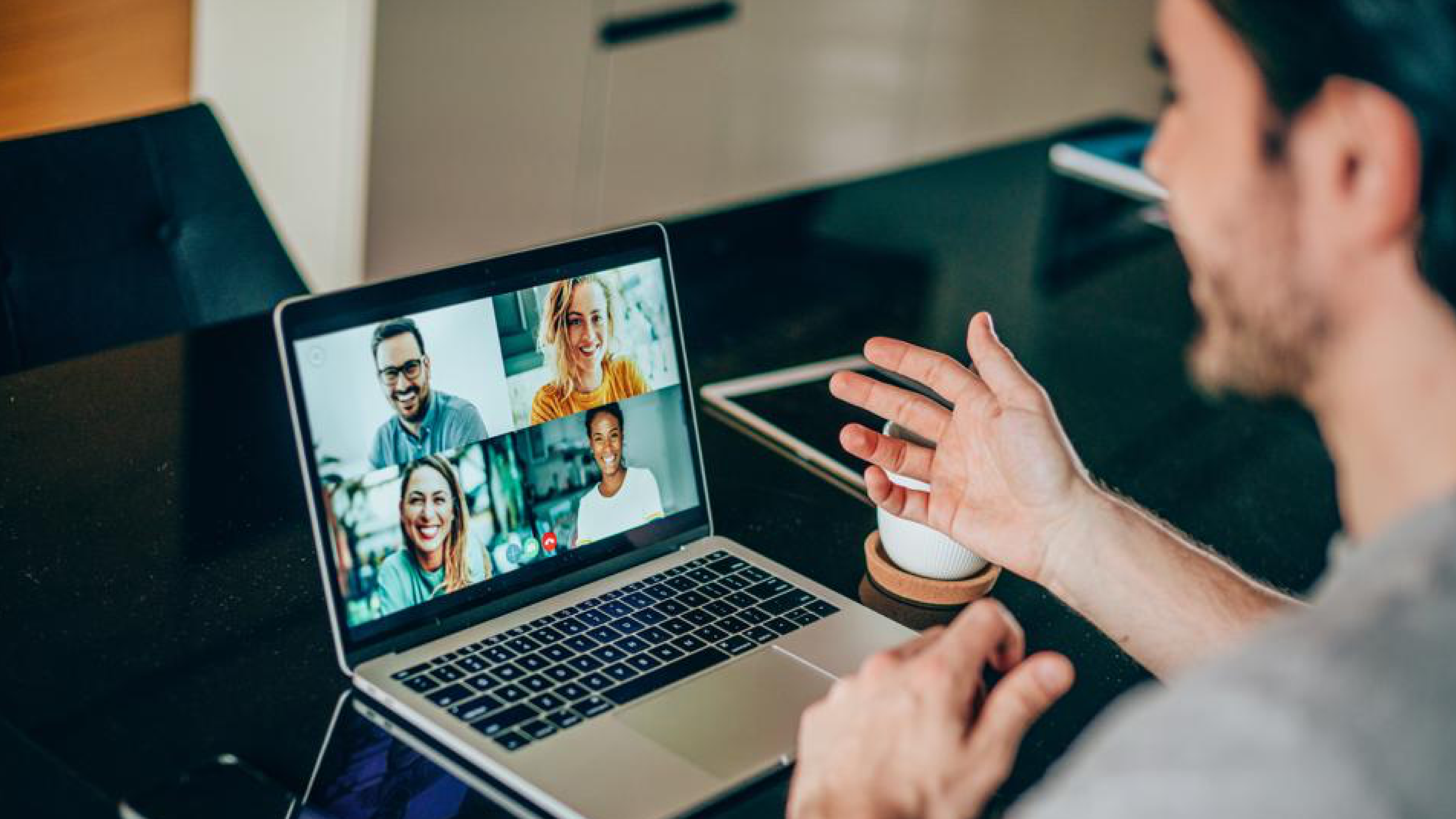 By Sam Darwish
Photo Credit: Getty
The Covid-19 pandemic has fundamentally altered the way many industries do business, but it doesn't have to alter the way you function as a team. There are practices you can put in place, and encourage, that can increase team morale, incentivize your employees to stick around, and strengthen your company's core values. Here are five ways to enhance company culture while working as a remote team.
1. Virtual Beverage Breaks
We end up missing out on water cooler talk when there's no water cooler. Encourage your team to do what we call "beverage breaks." It's easy to do. Every time you stop to take a 10-15 minute break, check-in on a co-worker. You can ask if there's anything you can do to make their jobs and lives easier. Or, just talk about the latest episode of Lovecraft Country. Those things we bond over are what makes a team a family. Take the time to make the calls and you'll notice it makes a big difference in your company morale.
2. Value Team Members Who Represent Core Values
Whether you are a scrappy upstart or an established business, chances are you have identified a set of core values that define your company. One way to show appreciation for the members of your team who are best defining your core values is to have their peers recognize them in a public space. We reserve part of our team meeting calls on Zoom for "core value spotlights." Members of our team will recognize other members of the team who are doing great work.
This is such a rewarding experience on so many levels. First, you are showing you recognize the hard work that people are doing to make your company special. Second, it's a way to share what people have been working on across teams. If Penny says that James has embodied a core value of "doing the best we can every single time" by continuing to excel with customers in a way that garners positive reviews, that lets us open up a conversation about what James has been doing so well and how we can apply that company-wide.
Finally, if you'd like to, you can attach a reward system for these core values. Even a $25 gift card to Starbucks, or better yet, a local shop near where your employee lives, can go a long way to make someone's day.
All of this combines to show that you are a company that cares for your employees and that you recognize when they are best representing the company to customers and others.
3. Office Book Club
Another way to enhance company culture is by starting an office book club. There are thousands of books out there (OK, millions) that can have a huge impact on your business. Find a book that speaks to you, one that you think will resonate with your team, and share it.
Looking to open up lines of communication? Try Radical Candor. Want to instill a strong sense of leadership in your team? Go for Extreme Ownership. How about infusing your employees with a sense of lively creativity? Try The Art of Creative Rebellion.
What books have you found that might work well for your team?
4. Happy Hour
We like to get together as a team for virtual happy hours. It's back to our friend Zoom. The only rule? We don't talk much about work. Unlike the coffee break, which will include all sorts of breakdowns about what's happening with the business, our virtual happy hour is all about kicking back and just getting to know our team.
Want to make it more interactive? Incorporate virtual games like Jackbox.tv, which allows you to play different board-game style games with people over the internet. (It's a blast.)
These don't have to last much more than an hour, and they're a great way to cap off the week. This is another time for people to get to know each other without leaving the house. New team members, particularly, who might not have experienced the team pre-pandemic, stand to get so much out of virtual happy hours because it could be one of the few times they can put a co-worker's face to a name in a social setting.
5. Do Some Good Together
Nothing brings together a team like getting behind a cause together. When working remotely, it's hard to do something like head down to the local soup kitchen to volunteer. But that doesn't mean you're out of options.
Consider your company's strengths and build a volunteer opportunity around them. If you're like my company and you're involved in technology, there's a surefire way you can be of use. Recently, older people have become even more cut off from family and friends as so many are staying at home. Add to that that some don't understand videoconference technology, and you create a bubble of real isolation. Do something awesome like offering to call and help them understand how to use Zoom. Or plan a virtual piano night for the residents who usually gather in the lobby of retirement homes to listen to music. There are as many ways to volunteer from home as you can come up with.
Your team is what makes or breaks your business. Do yourself a favor and build a stronger team by continuing to build stronger bonds even under trying circumstances. You'll all come out the better for it. And so will your business.
For the original article, visit: Forbes.