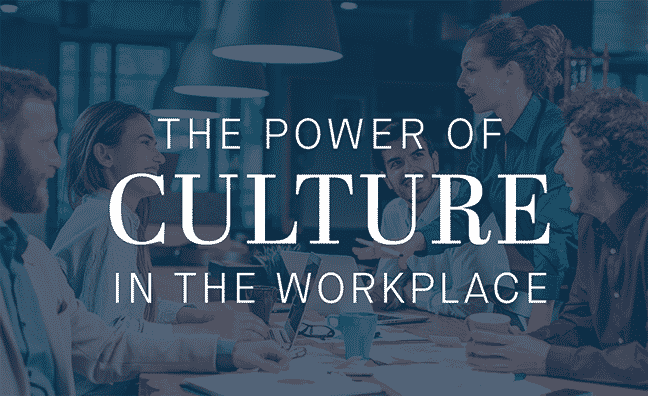 Corporate culture is a concept at the forefront of the employment marketplace—professionals want to feel valued as individuals, not just for their professional contributions.
In order to ensure a fulfilled and productive workforce, employers should build a strong culture to enhance employee morale; this translates to defining the organization's mission and core values, as well as creating a sense of community amongst employees through professional and personal development.
Our 2018 Market Insights Report shows the impact culture has on professionals from the moment they consider a position through the lifecycle of employment.
1. The Offer: Our study shows that following compensation, corporate culture and work-life balance are the most important factors to consider in a job offer. And while respondents agree that salary is the most significant determinant in accepting an offer, nearly half (40%) of jobseekers would take a position that did not meet their financial expectations but with a company that promotes culture and professional development.
2. Engagement: In this candidate-driven market—the U.S. unemployment rate is below 4%, the lowest in 18 years—hiring quality professionals is only the beginning. In addition to attracting talent, companies must keep their workforce engaged. Our study shows that while people value the financial and tangible aspects of employment—compensation, insurance, 401(k)—they equally value professional growth and fulfillment.
3. Job Satisfaction: We can assume that, to jobseekers and tenured employees alike, culture may not be regarded as the most important aspect of a job, but it is certainly an unequivocal determinant. 93% of all respondents agree that it is important to have a sense of belonging and shared values with their organization. Our results show there is strong correlation between culture and job satisfaction:
of the professionals who claimed they fit in 'very well' with their culture, 77% were satisfied at their job;
of the respondents who fit in 'somewhat,' 62% were satisfied;
and of the people who didn't fit in, only 33% were happy in their roles.
4. Retention: As challenging as it is to attract talented professionals, retention is equally as essential. In today's competitive marketplace companies must invest in retaining top talent, as turnover is not only costly but impacts morale and employee engagement. Culture is a key factor in employee retention—of the people we surveyed who were planning a job change within the next year, only half (50%) noted a positive company culture, compared to the professionals who weren't planning a job change, of which 90% reported alignment with company culture.
Our study concludes that positive company culture vastly benefits both employers and employees—your external brand is only as strong as your internal culture. In order to perform well employees need to feel appreciated, engaged, and aligned with their company's mission and core values.
It's crucial for companies to build and enhance culture for the well-being and productivity of their workforce, as clients will never love a company until the employees love it first. Ultimately, business improves along with employee morale: low turnover, as well as increased motivation, translates to positive results.
Stay tuned for more insights where we will reveal steps employers can take to successfully implement a positive company culture and productive work environment.