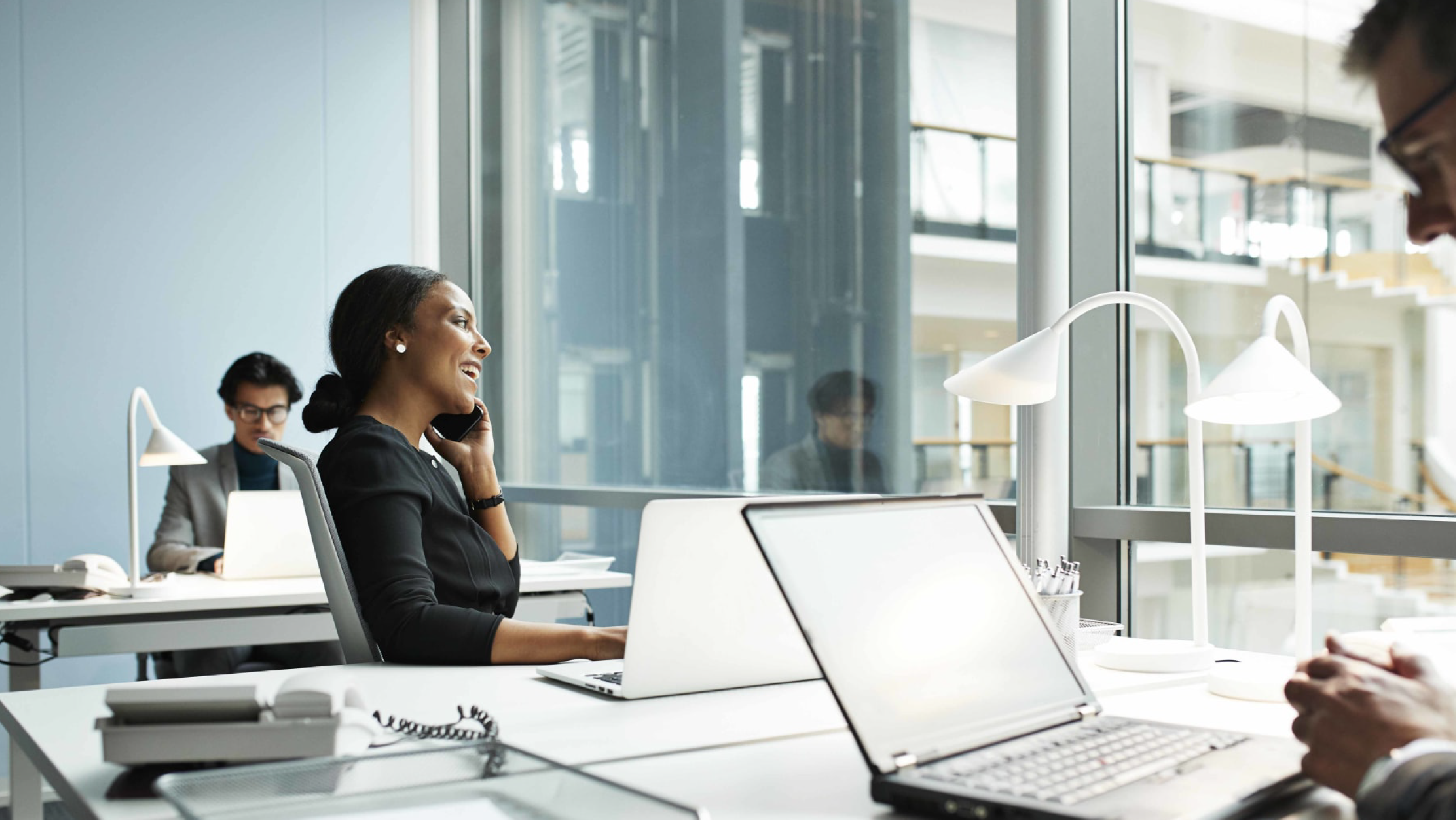 By Carol Sankar
Photo Credit: Getty Images
Whether you run a brick-and-mortar store or a remote business, employee engagement is undoubtedly one of the most crucial factors for success. In fact, the companies with the strongest engagement are nearly five times as successful as their competitors.
Of course, for many business owners, the question ultimately comes down to ensuring that their employees are actually engaged in their work. Building a fully engaged and committed team may seem difficult, but with the right approach, it is an achievable goal.
1. Clearly define your culture code.
Employee engagement starts with your company's values and mission. These create the culture that defines everything your business does. Things like diversity cannot simply be talking points. They must be lived day in and day out.
When employees see you "walking the walk," so to speak, they will buy in to what you are trying to accomplish. A connection with the values your business espouses will give them greater motivation. In fact, a study from Forrester found that 85 percent of those who share company values are productive -- 13 percent higher than the average.
Your company culture should be clearly defined from the onset so that everyone understands what is expected of them. Your values and mission statement need to be more than just a memo at the bottom of a training packet. They should be communicated to team members on a regular basis so that they remain top of mind.
When the entire team is mindful of company values and goals, it will be easier for them to work toward this higher purpose.
2. Emphasize strong communication within your team.
Your ability to effectively communicate with employees will go a long way in helping them feel valued, as well as keeping them accountable for their work. This is especially true now, when remote, geographically distanced teams have become the norm rather than a rare exception.
Leaders must be proactive communicators. This became especially clear during a recent conversation I had with Steve Grau, founder and CEO of Royal Ambulance. Grau's health care transportation company was recently named to Glassdoor's 2021 list of Best Places to Work for small and medium-size companies, in large part because of its highly engaged team.
During our conversation, Grau explained how his company has emphasized the use of digital tools to keep in touch with frontline workers. Face-to-face communication isn't always an option for leaders, especially when they have a remote workforce that is constantly on the move.
However, by integrating digital tools that can be added to an employee's device, it is easier than ever to stay in touch. Consistent outreach from managers helps employees feel like part of a connected team. It can also be used to check in on performance or offer reminders of company culture. This strengthens employee accountability, motivating them to give their best effort.
3. Focus on strengthening the talent pipeline.
Company culture -- and the engagement of your employees as a whole -- lives and dies based on whom you hire. There's a cliche that one bad apple can spoil the bunch, and that's true of your employees as well.
Studies have found that we have a tendency to focus on the negative. Because of this, a single bad employee can completely undermine the work of 10 great team members. When this happens, productivity falls and your best employees may leave for greener pastures.
A focus on employee engagement and company culture must begin while nurturing your talent pipeline. Some businesses find that screening candidates in realistic job scenarios will give them insight into their personality. Looking beyond technical skills ensures that you hire someone who will be fully engaged in their work, and lift the output of others around them.
Ideally, your talent pipeline should become a source for future leaders of your company. Doing your due diligence during the hiring process will allow you to build a team of people who will fulfill these roles.
When you emphasize your company's culture and create a positive environment where everyone is accountable for their work, employees will take ownership of what they do. They will become actively committed to your cause. When this happens, productivity and retention will go up dramatically, and you will be well on your way to a truly engaged and enthusiastic team.
For the original article, visit: Inc.