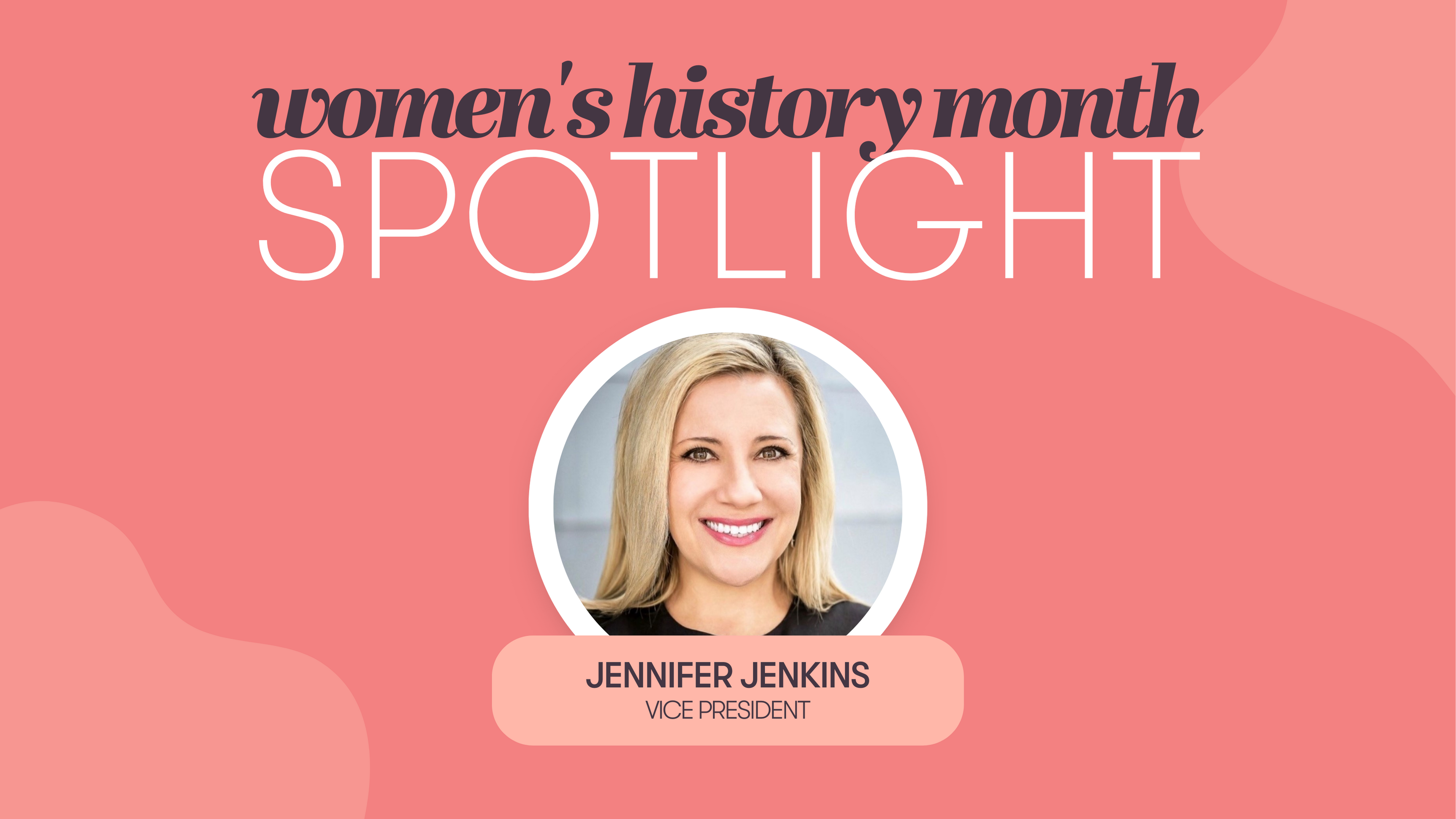 In celebration of Women's History Month, we honor women's contributions to art, science, social justice, and more. Credited with the establishment of National Women's History Month in 1980 by the National Women's History Alliance, the organization announced "Celebrating Women Who Tell Our Stories" as the 2023 theme. Holding a vital role at Solomon Page for over 30 years, women have successfully helped build a culture that values, respects, and empowers everyone. The following employee spotlight celebrates our talented team member Jennifer Jenkins, Vice President from our Accounting & Finance Temp division.
Have you drawn professional inspiration from other women? Who has inspired you?
I have drawn inspiration from so many women, it would be a hard list to narrow down. If I had to pick one, it would be my Mom. She always encouraged me to work hard and stay focused. That I can accomplish anything if I work hard at it. If a door closes, you look for a window to climb through. She has since passed away, so I take her message and spread it to other women as much as possible.
What are the best ways female workers can support each other in the workplace?
Women should embrace each other and share in the wins and losses. We must be each other's advocate, cheerleader and partner in the trenches. It's important to find that common denominator between us and be unwavering in our support of one another.
What advice would you give to a woman starting her career?
Don't be afraid to fail, you can learn a lot from your failures that you can draw from to catapult you to success. Don't be afraid to ask for help or support, we have all been there, there is wisdom to be learned from asking someone for guidance in how they overcame obstacles or challenges.
How should women define their own history?
Blaze your own trail, be authentic, be true to yourself and follow your heart. There are many different roads you can take to lead you to your destination. Don't be afraid to take detours, the journey along the way can be just as fulfilling as achieving your goal.
What makes you confident?
Living my truth, maintaining my integrity, and holding myself accountable makes me feel confident. I know that every day I give the best I can, even on some days where that can be more of a challenge, I focus on being the best version of myself that I can be. I hold myself accountable, there is a certain level of confidence that comes with that because you have to be brave enough to really take an internal look at who you are as a person.
As a female professional in Texas, how do you support other women professionals in your community?
I am involved in several women's networking groups that focus on building women up and helping one another build their personal brand. These groups have been hugely beneficial in my own business as I have mentors to go to and vice versa. Power in numbers!
How do you actively communicate with women on your team to make them feel included?
The recruiting industry is not for the faint of heart, it can be tough, grueling at times. That is what makes our industry so exciting, no two days are alike. It is imperative to prop my teammates up, make them feel valued, tell them regularly how amazing they are and that we are in this together. I'm honored to work alongside my teammates, they inspire me. They are beyond incredible; I make a constant effort to show them daily how important they are to our team and our organization.