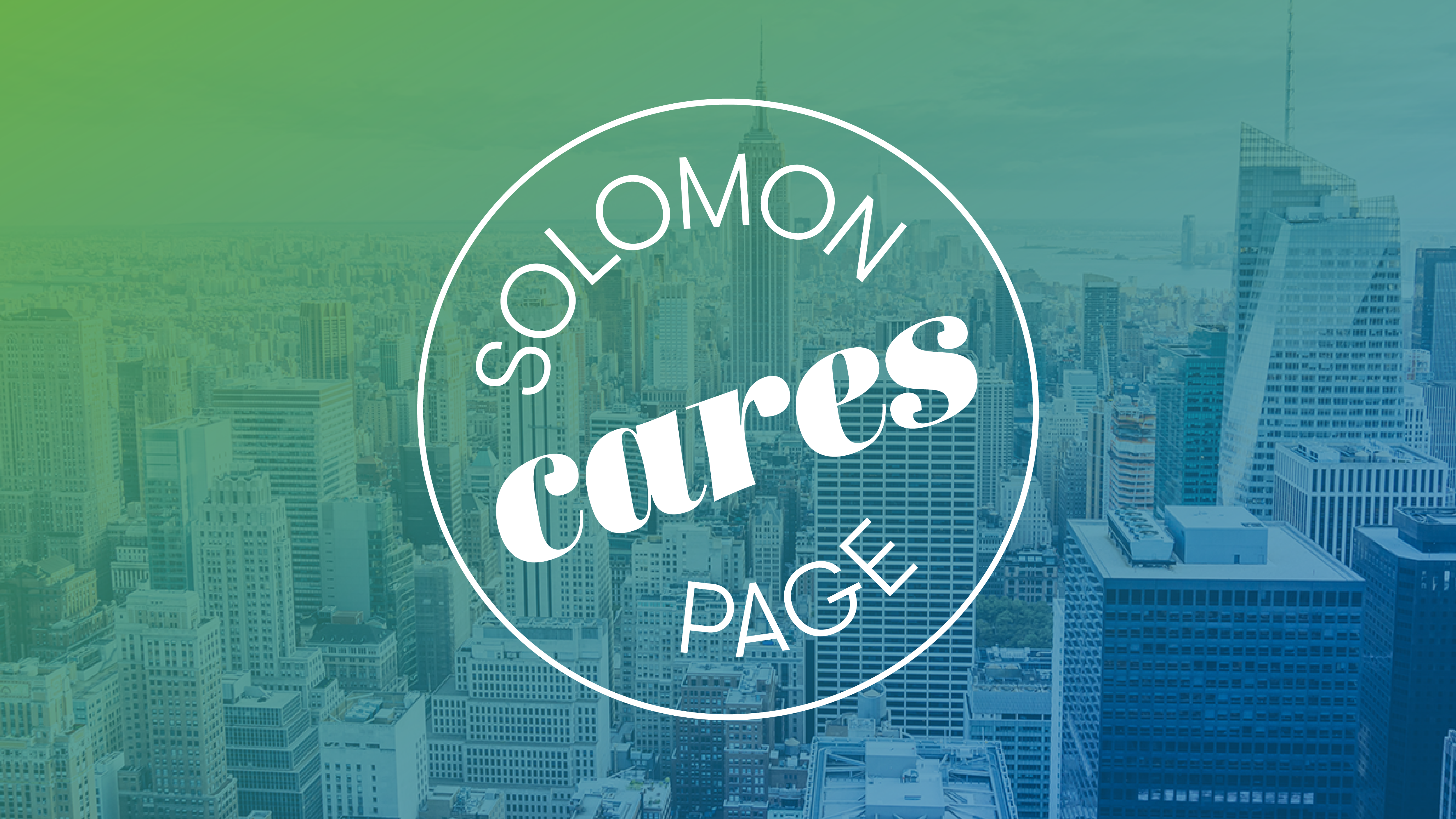 In light of the COVID-19 pandemic, it is our civic duty to contribute to our communities and help those in need. Solomon Page has recently launched SP Cares, which is a charitable initiative that supports the relief efforts of individuals that have been impacted during these unprecedented times. As part of this initiative, our firm plans to donate to organizations such as the New York State COVID-19 First Responds Fund. In addition, we would like to highlight employee acts of kindness that have been made nationwide.

CHARITABLE INITIATIVES
Solomon Page has committed to donating five percent of profits to support charities helping to assist frontline workers during the COVID-19 pandemic.
FIRST RESPONDERS FUND
In conjunction with Governor Cuomo's announcement of the New York State First Responders Fund, Solomon Page will be contributing five percent of its quarterly profits in support of the cause. READ MORE HERE.

EMPLOYEE ACTS OF KINDNESS
Solomon Page employees are giving back to a variety of causes and communities nationwide during the COVID-19 pandemic.
#IMKINDERTHANTHAT
Legal Services Managing Director, and former teacher, Wendy Sullivan is hosting daily sessions to help kids understand and manage stress while at home. The course helps promote practicing kindness in order to minimize undesirable feelings and actions during this unprecedented time. LEARN MORE.
GET BACK 2
Managing Director of our CRN division, Aly Schlosser and her daughter are spearheading the Get Back 2 Campaign, created by children for children from different communities and walks of life, who want to express why they are fighting to get back to the things that are important to them. Please share this video and encourage your children to share their voices on Instagram and Twitter (#getback2 and @getback2crew) and Facebook (GetBack2Crew)! LEARN MORE.
CONTINUED SUPPORT
It is imperative that we help those in need, from frontline workers to families that have been impacted at home. In the weeks ahead, we will continue to identify ways that we can contribute to our community.