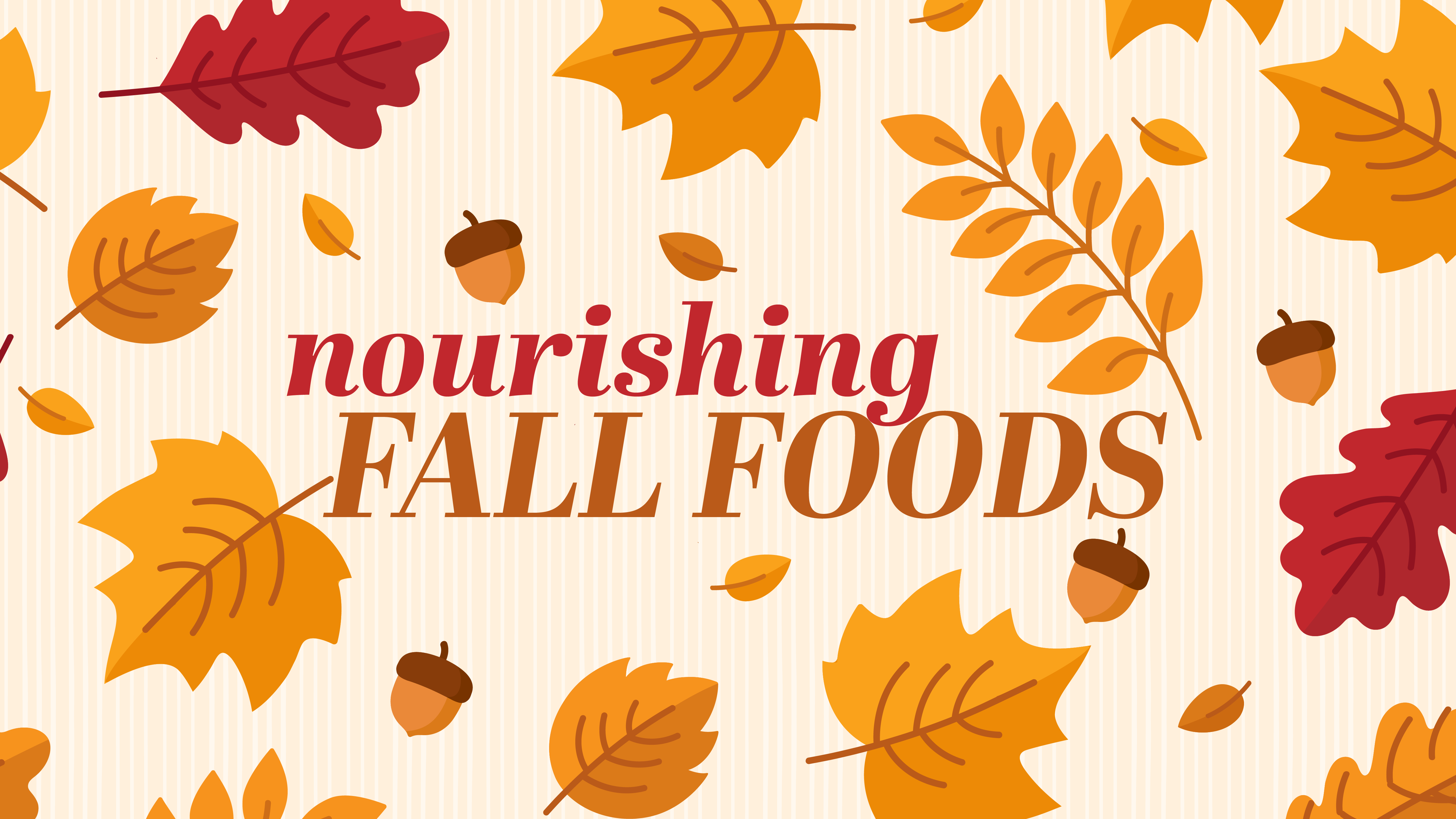 Autumn automatically kick-starts pumpkin spice everything, heavy dishes, and pending holiday treats for the remainder of the year. These goodies can easily be swapped to equally delicious and nutritious eats without deprivation or stressing about learning new kitchen techniques (haven't we had to adjust enough already in 2020?).
Simple recipe templates and meal ideas can serve as nourishing sous chefs as you integrate healthful, plant-based foodsinto your day, which will consequently jump-start the season and your immune system with strength and positivity – both of which we could all use more of right now.
Consider these fall-focused tips as we dive into the final months of the year. Let's go out with a balanced bang of healthy and fun – without being forced to relinquish one or the other:
Root veggies | Roast, sauté, steam, cook and puree into soup. Perfect for a side or main dish.
Greens | Go for dark leafy greens like kale, chard, collard greens. Sauté for easier digestion.
Whole grains | Oats make a delicious and hearty breakfast. Quinoa, white basmati or black rice, buckwheat, millet, amaranth, farro, and barley (etc) all make nourishing additions to lunch or dinner – although they are all very interchangeable.
Apples | Dr. John Douillard explains how apples are one of fall's superfoods – which help to balance blood sugar, manage cholesterol, and clean out the digestion after summer. Try Divya Alter's pre-breakfast cooked apple with cloves for a delightful way to start the day.
Nuts and seeds | Enjoy a small amount with one of your meals, or as a snack. Try dry toasting, or roasting in the oven with seasonal spices for an absolute delight.
Good oils | Extra virgin olive oil, sesame oil, and ghee are all wonderful additions to meals – olive oil mostly for drizzling post-cooking. Bonus: sesame oil is hydrating for the skin, especially if massaged into the whole body – even hair and face. Use it before a shower (yes, before) or on the soles of the feet before bedtime.
Warming spices | Turmeric, cumin, coriander, cardamom, cinnamon, and fresh ginger are all excellent for clearing the sinuses, supporting the distribution of nutrients, and aiding in digestion.
Cozy beverages | Herbal tea, hot cacao, matcha lattes, espresso-free PSL. Warm almond or organic whole milk at nightwith a few spices and vanilla is especially satisfying. Keep coffee and caffeine to a minimum to avoid acid reflux and anxiousness.
Sweets | Favor sweeteners like maple syrup, coconut sugar, lucuma, and monk fruit for baking. Use honey at the end of tea or to drizzle on top – do not heat it directly. Limit large portions and instead fill your life with sweetness by spending time with loved ones – whether virtually or in person – and doing whatever activities light you up. Try simple carob cookiesor kabocha molten cake cups.
Pumpkin seeds | Don't toss the seeds post pumpkin-carving! They are a great source of minerals and heart-healthy antioxidants. Soak them in water to help separate the meat of the squash flesh [the seeds will float], dry them thoroughly, lightly coat in olive oil and sea salt, and roast them at 375F for about 20 minutes or until golden. More details on 101 Cookbooks.
Thermos: Keep your food and your body warm with an insulated container – you can even have one for food and one for your PSL latte. Make breakfast and lunch (or lunch and dinner) in one go, and store the second meal for later.
So – what's on the menu for you this fall?