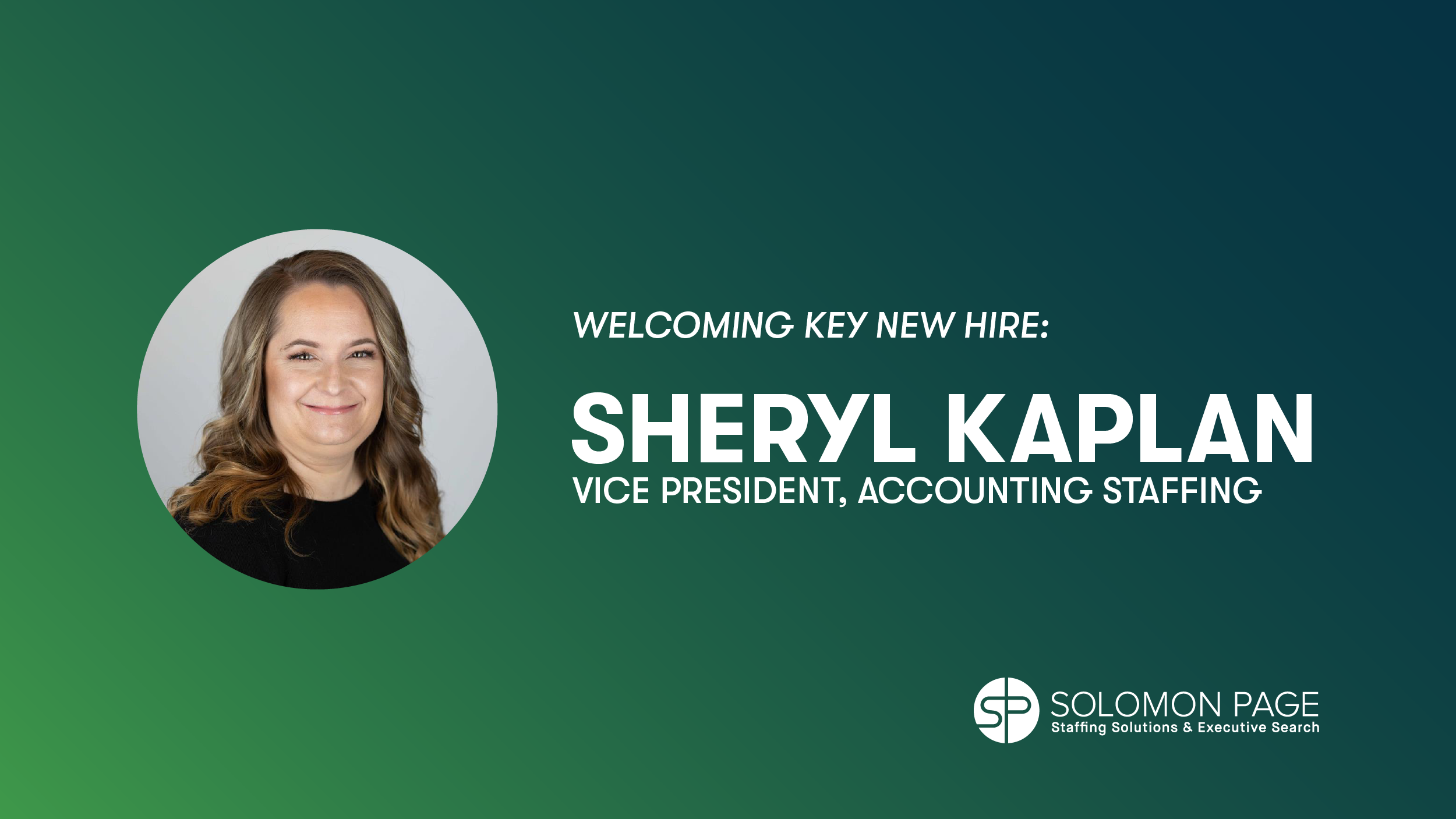 The Accounting & Finance division of Solomon Page is continuing its expansion with a key new hire. Looking to build on its success, the firm has placed Sheryl Kaplan as the new VP of Accounting Staffing. Solomon Page is thrilled to have Sheryl join the team. Within her role, Sheryl will focus on growing the firm's footprint nationwide by offering clients temporary staffing solutions based upon each client's specific goals and challenges. Prior to Solomon Page, Sheryl has nearly 10 years of experience in the recruitment industry. Focusing specifically on the Accounting & Finance function for most of her career, with experience in technology management as well, Sheryl has supported well-known brands both in a recruitment and business development capacity. As she takes on her new role at Solomon Page, Sheryl will focus on expanding the firm's success in the Accounting & Finance sector.
Solomon Page has subject-matter experts across a number of specialty areas who support strategic hiring needs across multiple experience levels, ranging from temporary staffing, full-time placements, and executive search. With an ever-shifting landscape, the firm has mastered the art of adaptability – syncing its specializations to align with evolving objectives and priorities of both clients and candidates in the marketplace, in addition to customizing both hiring and talent solutions based on the clients' short and long-term business needs. To ensure operational consistency and continued success, the firm recognizes the importance of investing in exceptional internal talent such as Sheryl, as these individuals are vital to its ongoing progression and prosperity.
Interested in meeting Sheryl? She can be reached via email, skaplan@solomonpage.com, or phone, (303) 356-0404. To learn more about the Accounting & Finance team, as well as its service offerings, visit: Solomon Page Accounting & Finance [solomonpage.com].