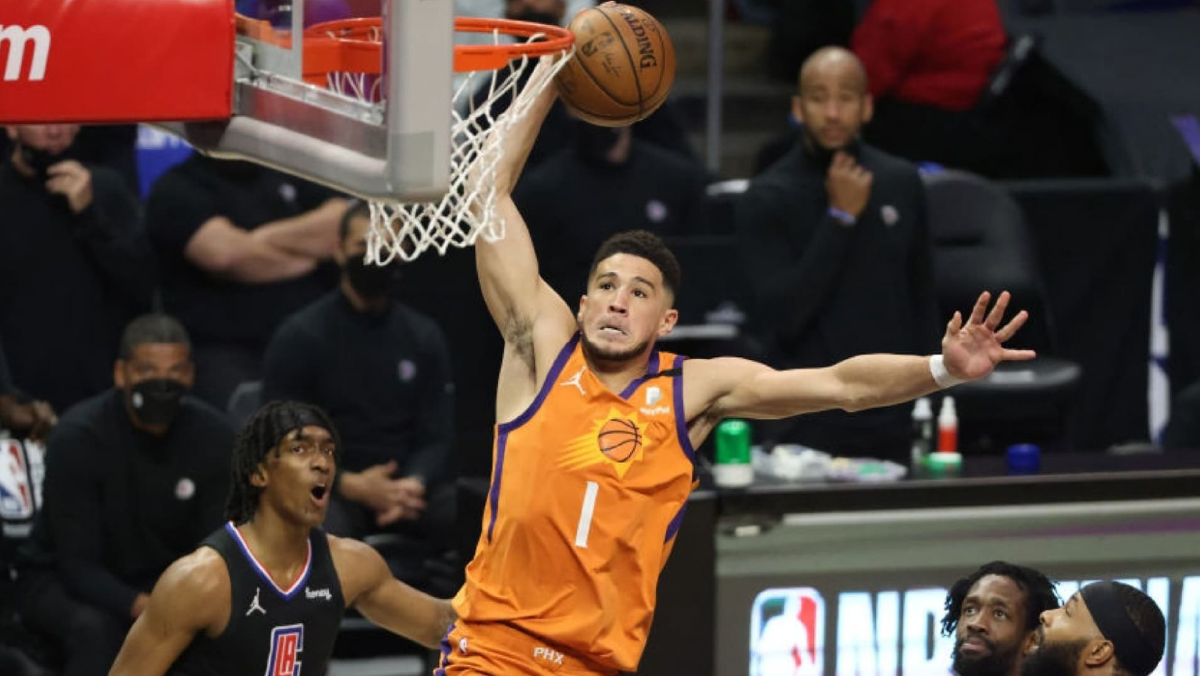 By Adam Mendler
Photo Credit: Getty Images
With the 2021 NBA playoffs in full swing, basketball fans across the country have been glued into an unusual postseason. After a condensed season following an even more condensed offseason, injuries have played an outsized role, with numerous superstars sidelined. In many ways though, the 2020 NBA playoffs were even more unusual. In the heart of the pandemic amid a historically heated political backdrop, games were played in a league-generated Covid-19 bubble in Orlando. And without key steps from NBA leadership, the 2020 playoffs would have never happened altogether.
Complex logistics were executed seamlessly. The league kept just about everyone healthy and on the court during a once-in-a-lifetime global health crisis, averting not only the threat to play caused by the pandemic, but the threat of boycotts by star players and even by entire teams in protest of racial injustice.
As we take in this playoff season, leaders across all industries can learn key lessons from how the NBA successfully navigated the bubble playoffs.
Leaders Must Be Attentive and Adaptive to the Broader Environment
While the NBA created a bubble to try to insulate players, coaches, and staff from catching and spreading the coronavirus, NBA leadership demonstrated the importance of looking beyond the bubble you are in when making impactful decisions. While the NBA's core product is providing entertainment to consumers, as a multi-billion-dollar enterprise with a deeply engaged global fanbase, its responsibilities transcend the parochial goal of generating a compelling product over the course of 40 minutes of play.
Similarly, leaders of all businesses should take a broader view when assessing their potential impact and responsibilities. Take the time to understand the environment you are in, and examine the role you and your business can play in it. Players and fans alike expected the NBA to assume a leadership role in the fight for racial and social justice. Your stakeholders likely expect more of your organization than merely the products or services you sell.
Empowering Your Stakeholders Is Integral to Success
Great leaders understand that nothing of significance can be accomplished alone. To achieve anything of importance, you need to empower those around you to help you reach your goals. To empower your stakeholders, you need to create buy-in. The members of your team need to understand that they are integral players, not merely cogs in the machine. An important way that leaders can empower their stakeholders is by bringing them into the decision-making process.
NBA leadership understood this as well as anyone, and masterfully empowered their players by giving them a seat at the table when navigating key decisions pertaining to both the bubble logistics and the league's response to the social justice protests. Given the sensitivity around both issues, a unilateral approach would have likely alienated players. Instead, the NBA co-opted its players, trading decision-making power for an increased likelihood of cooperation down the road. With players and owners aligned, the league was ultimately able to sidestep obstacles--like the threat of boycotts that could have otherwise shuttered or deeply impaired the playoffs.
Leaders Must Make Difficult Decisions
The decisions to finish out the 2020 NBA season in a bubble in Orlando and to make racial justice a focal point of the league's messaging were by no means a perfect process. Creating the bubble came at a price tag of more than $180 million. Taking a stand on heated social issues came at the risk of alienating the many fans who view sports as a haven from the real world. But one of the core responsibilities of all leaders is to make difficult decisions.
If you are unable or unwilling to make hard choices, then you need to get out of the hot seat. Your decisions will not always be right. But as a leader, you ultimately cannot shy away from them. Carefully weigh the costs and benefits, and do what you believe is right.
While it is impossible to guarantee successful outcomes, you can optimize your chances--and your chances of sleeping at night--by making sound, sober, data-driven driven decisions that also align with your gut and your heart.
For the original article, visit: Inc.