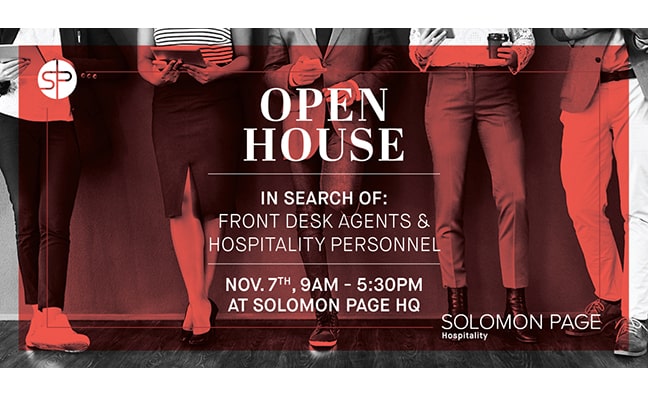 The Hospitality Division of Solomon Page will be hosting an Open House tomorrow at our New York Office/Corporate Headquarters.
DETAILS:
Our client, a well-known renovated hotel located in front of LaGuardia Airport, is seeking Front Desk Agents as well as other Hospitality personnel.
The client is looking for personality, communication skills, and polish. They are looking for candidates who are available in various shifts, including: AM, PM, and Overnight.
OPEN HOUSE:
Date: Wednesday, November 7th
Time: 9:00am - 5:30pm
Location: Solomon Page New York City Office
260 Madison Avenue, 3rd Floor
New York, NY 10016
Please RSVP with your resume to hospitality[at]solomonpage.com to reserve an appointment.