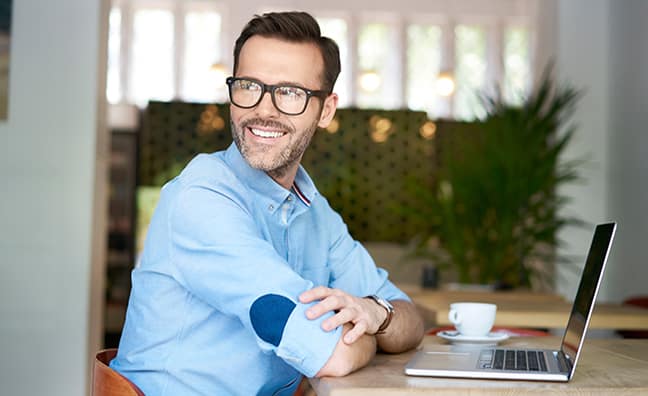 A long, relaxing summer can leave you feeling like you're ready to hit the ground running this fall. Consider pausing for a moment and thinking about what you want for the rest of 2018, plus what you think it'll take for you to make it happen.
Here's how to make sure you're in a good place professionally this fall and beyond.
1. Spruce up your workspace
While you can't control what's going on around you — especially in an open office — there's nothing like being able to really focus because you aren't bogged down by clutter where you work. This also applies to your home office — whether it's a desk in a formal room or the dining room table.
Whether you're a fan of Marie Kondo or the ancient art of feng shui, the concept that you can be influenced by your environment — for good or for bad — is nothing new.
"By organizing, you hone your sensitivity to joy and you also clarify your sense of value," Kondo tells CNBC. "You can use that knowledge and ability to better enhance decision making skills to your own career, and really you'll be able to better answer questions such as, 'What am I looking for in my looking for in my career? What makes me comfortable?' So in that way it creates real transformation in your career as well."
So take some time to optimize your space in a way that makes you feel happy and efficient.
Schedule an Ikea run for convenient hanging files and bins, or pull a Lifehacker and go vertical — creating a wall full of shelves and storage. Make space on your computer for incoming files by moving things you don't need immediate access to onto a hard drive, and delete things that aren't of value.
Your workspace likely also includes your cellphone — so if you're having storage problems, you might want to look into how much space photos and other items are taking up and then purge the ones you don't need or back up the ones you love to the cloud, just in case!
2. Re-evaluate your goals for the year
What are the top three things you want to have done between now and the end of this year? You may feel behind, but there are three full months left before December 31 yet, so you still have time!
It's worth writing them down, making a vision board and taking a good, hard look at what you'll realistically have to do to get there.Set yourself manageable goals so you don't feel disappointed if you can't reach them.
3. Assess the value of this year's achievements
Instituting a gratitude practice, no matter how small, can help you focus on what you've achieved with the right mindset and free you up to move on to the next accomplishment. Take a minute to reflect on how you felt when you got a positive response from your manager after submitting that huge project — or if you were recognized for your work at a company benefit.
Revisit these feelings by writing down what you're most proud of having accomplished professionally this year, and let yourself absorb them for as long as you need.
4. Reconnect with your network and mentors
Most of the time, people only reach out to far-flung professional connections when they need a new job. By then, it may be awkward to honestly rekindle a stalled relationship. It's even better to keep those connections fresh, periodically filling in your network on what's been going on with your work and life.
Remember that networking is a two way street. Be generous with your help as well, and offer to help your connections if there's something you have that they need.
If you belong to professional groups that took a summer recess, get excited about getting more involved again this fall. Clubs and affinity groups can be incredible sources of professional and personal inspiration.
Also don't forget to chip away at your side hustle or passion projects. Block out time to make concrete plans, and make any necessary adjustments to your schedule to accommodate them.
You can continue reading this article on Ladders.