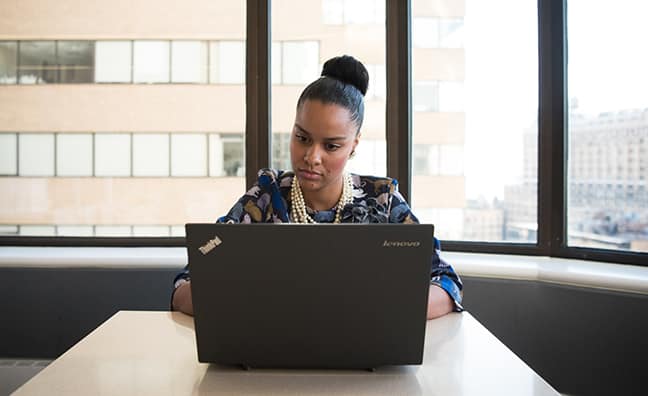 Research shows that kids experience a "summer slump." When they're out of school, they're not actively focused on learning, and their brains check out. But they're not the only ones susceptible to summer slumps. Adults seem to channel their inner child during the summer, making it hard for them to be productive at work.
A 2012 study by Captivate Network reveals that workplace productivity drops 20%, workers are 45% more distracted, and it takes 13% longer to complete projects in the summer. Also, 53% of workers who leave early on Friday report a decline in productivity. People often work longer Monday through Thursday to make up for leaving early on Friday, and 23% of them believe that schedule causes an increase in stress.
So how can you stay productive during the summer and throughout the year? We asked Dana Brownlee, the creator of the New Time Management Model. She's the president of Professionalism Matters and a corporate trainer and speaker..
According to Brownlee, the New Time Management Model involves four questions:
Should I do this?
How should I do this?
What's the right level of effort?
How can I increase my efficiency?
Should I Do This?
Brownlee recommends starting every week by assessing the most important activities for the week. Then, every day, do a reassessment. "Resist the temptation to just add a task to your to- do list because someone asked you to do it," she says. "There must be a mental 'vetting process' to determine if any activity should be on your list." Her own to-do-list only includes five items for each day.
"Another technique that I sometimes use in my classes is to ask each person to write down each of their tasks for the next day on a small slip of paper." Then she tells them that one of those items can't be completed – and they have to decide which one it will be. The participants have to throw away that sheet of paper and start over with a shortened list. They continue the process, until the list is down to five items. "These types of activities are just meant to reinforce the mental process that you'd go through weekly and daily to identify your truly important activities," Brownlee says.
She also recommends using the 80/20 rule. "Figure out which 20% of your efforts will yield 80% of the results." For example, you may need to determine which clients or client types are providing most of your revenue, and then adjust your business model or activities accordingly.
How Should I Do This?
This is a strategic step that encourages you to work smarter, not harder. Should you do it alone or with a group? Should you do it yourself or delegate or outsource it? Could the task be automated or streamlined in some way?
"As a small business owner, I often resisted outsourcing because I didn't think I could afford to pay someone else to do things for me," Brownlee says. "However, when I started using assistants, freelancers, and other specialists, I quickly realized that I couldn't afford not to outsource (particularly those time-consuming tasks where I had little expertise — like website updating and newsletter formatting)."
She says that pausing to answer the "how" question can save a lot of time later. "For example, if you're developing a client list, consider putting the information into a simple database so that it's easily retrievable, sortable, and exportable later (and you're inputting the information only once)." Next to each task, Brownlee recommends making a note of how you can work smart to complete the task.
What's the Right Level of Effort?
When deciding how much energy to expend, consider assigning a percentage (from 0% to 100%). Another option is to set a time limit for each task. Brownlee uses this method with her assistant. "Instead of using vague terms like 'don't spend too much time on it,' I'll often say, 'don't exceed 90 minutes.' Those limits can be helpful for us as well."
It's also helpful to add the times together to see if your daily plans are realistic. "If you add up your to-do-list tasks and it adds up to 4 hours of tasks (to be completed outside working hours) and you have a 1.5 hour round-trip commute, that list probably isn't realistic."