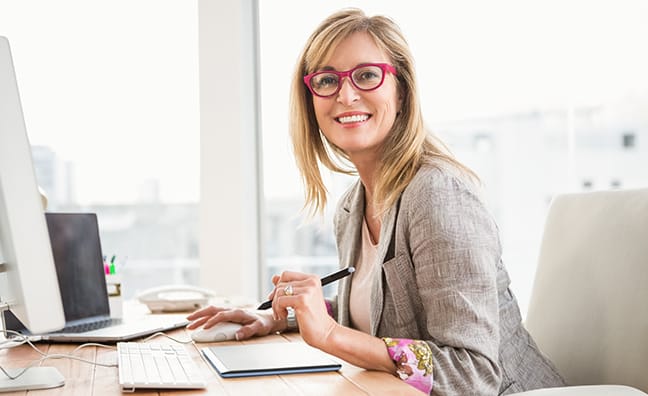 In New York City, women earn about 89 cents on the dollar compared to men, and out of the 55 Fortune 500 companies in the five boroughs, only one has a female CEO.
But a new website that aims to support women in their careers hopes to change that. Women.NYC, launched on May 16th by New York's Deputy Mayor of Housing and Economic Development Alicia Glen, is a one-stop-shop for women seeking information, resources, and tools on everything from finding a job, starting and running a business, and getting legal help, to accessing health services and money management.
"Women have waited long enough for equal pay, power and respect. In New York City, we aren't going to wait any longer," Glen explained in a statement. "That's why we are launching Women.NYC. We know women can do it alone. But we don't have to. Women now have concrete tools for concrete success, all in one, easy-to-navigate place. New York City is already the best city in the world for women. Today, we're making it even better."
The initiative is accompanied by a thought-provoking marketing campaign, which aims to encourage women to share their experiences, advice, and goals with the hashtag #NYCPowerMove.
"Power means something different for every woman, but we are all better off when every woman can tap into her power," noted New York's First Lady Chirlane McCray, co-chair for the Commission on Gender Equity. "New York City cannot continue as a successful city if women cannot succeed too. And now, for the first time in history, the women of New York City have all the tools they need to succeed in one place with Women.NYC."
You can read the rest of the article here on Harper's Bazaar.