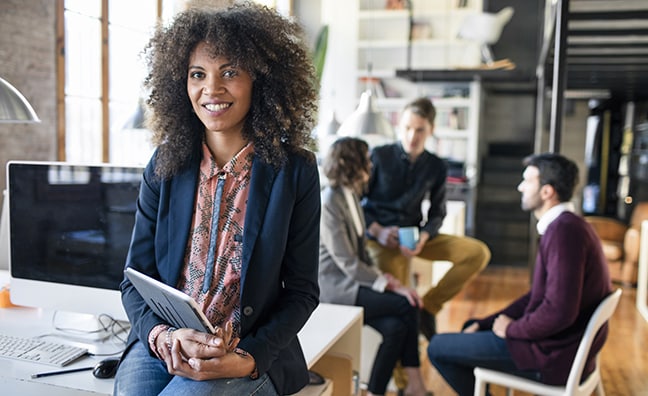 Today, New York City becomes the first city in the United States to prohibit employers from inquiring about job seekers' and job applicants' salary histories. Signed into law earlier this year, New York joins a handful of other cities and states (among them California, Massachusetts, Oregon, Delaware, Philadelphia, and San Francisco) across the country that voted to ban employer questions about salary history. New York will be the first municipality to enforce the law.
The new law was introduced by Public Advocate Letitia James in August 2016, due in part to the findings of a gender pay gap analysis conducted earlier that year. As James put it, "We want to end...discrimination, and banning questions about salary history is a critical first step." The New York City law is intended to help reduce the differences that women and minorities earn relative to their male and Caucasian counterparts. According to the U.S. Census Bureau, women earn 80 cents for every dollar that men earn, and in New York, women earn $5.8 billion less than men in wages each year, according to a report by New York City's Public Advocate's office, a disparity that's even greater for people of color (with black women making just 55 cents and Hispanic women earning just 45 cents of every dollar earned by a white man).
While there are multiple explanations for the gender pay gap, laws prohibiting employers from taking pay history into account may help reduce the impact of historical salary discrimination. Effective today, employers will no longer be able to:
Ask job applicants questions about or solicit information in any way about applicants' current or prior earnings or benefits, including on job application forms
Ask applicants' current or former employers or their employees about applicants' current or prior earnings or benefits
Search public records to learn about applicants' current or prior earnings or benefits
Rely on information about applicants' current or prior earnings or benefits to set their compensation
The law will be enforced by the NYC Commission on Human Rights and apply to both private and public sector employers and covers internships, contractor roles, part-time and full-time positions.