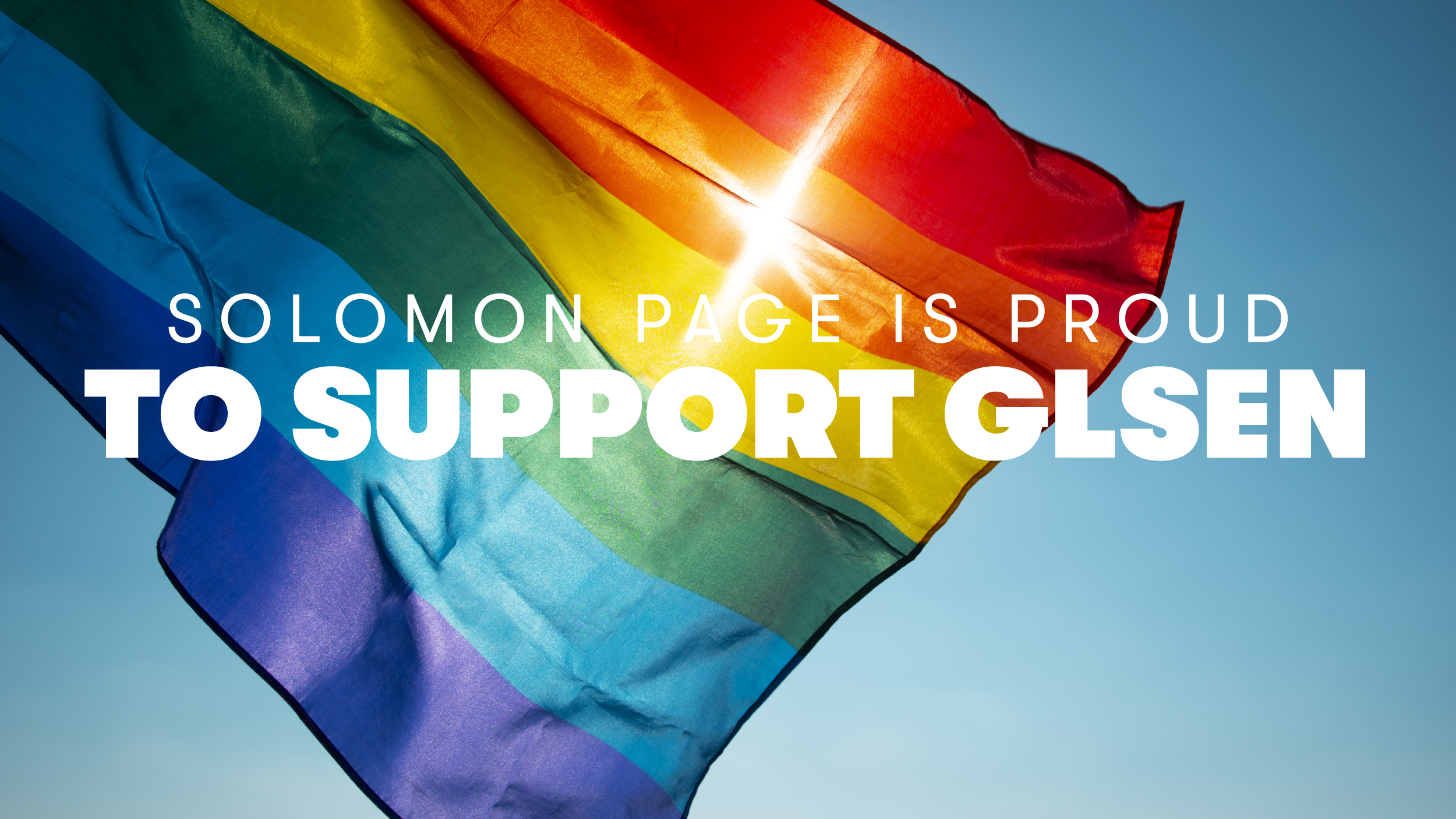 June is LGBTQIA+ Pride month!
To support this community, both within our organization and beyond, Solomon Page is proud to be partnering with GLSEN. GLSEN works to ensure that LGBTQ+ students are able to learn and grow in a school environment free from bullying and harassment through advising on, advocating for, and researching comprehensive policies designed to protect LGBTQ+ students as well as students of marginalized identities.
The Solomon Page core values run parallel with the pillars of the LGBTQIA+ equality movement. Therefore, functioning as an extension of our candidates as well as our clients' organizations, we understand the importance of supporting this community and keeping this movement top of mind in order to play our part in making a more inclusive working world.
Additionally, we will be continuously building out a list of articles on how to expand support of the LGBTQIA+ community and deepen the understanding of what pride signifies:
How to Create a More Inclusive Environment for LGBTQ+ Employees
Prepping for Pride 2022 & Beyond: A Booming LGBTQ Consumer Landscape