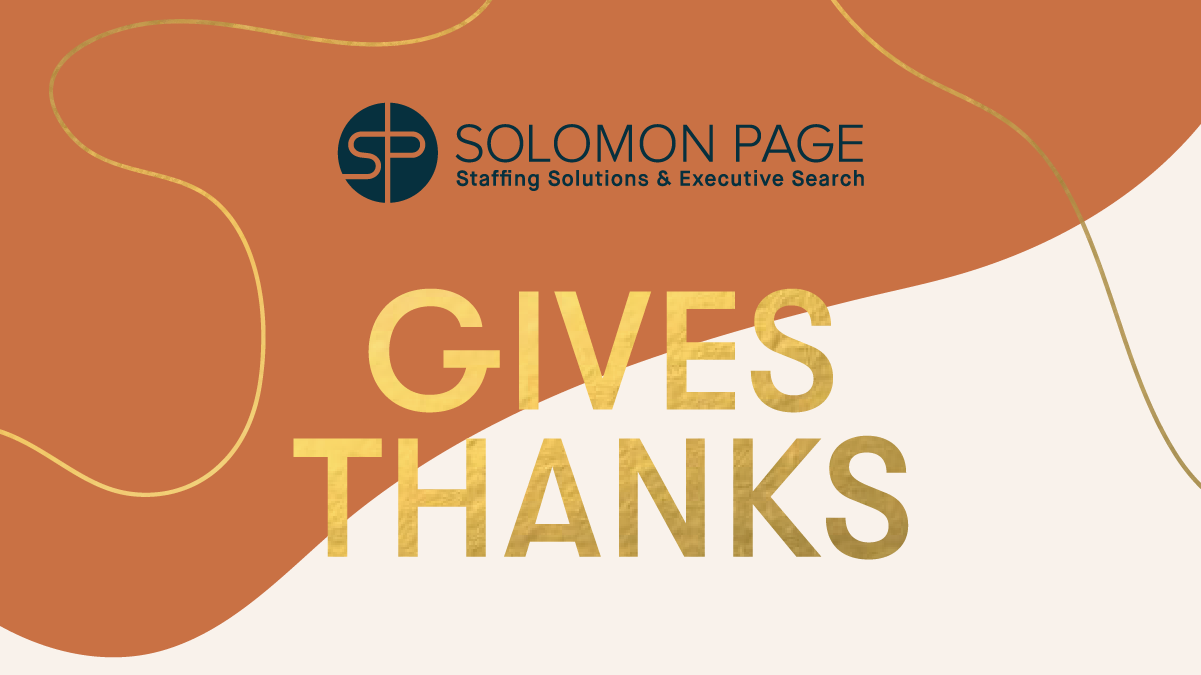 Solomon Page is thankful for the connections we share with you — our clients, candidates, and colleagues. Built on respect and trust, our relationships translate the ability to give thanks this holiday season and beyond. This year our employees:

Amplified the voices of children by donating to One Simple Wish, an organization that grants wishes to children who have been abused, neglected, and have been impacted by foster care.

Supported the research of blood cancers by donating to the Leukemia & Lymphoma Society, which advances the research of revolutionary treatments, helps patients navigate their treatment journey, and advocates for policies at state and national levels.

Hosted a Cycle for Survival fundraiser which aids Memorial Sloan Kettering Cancer Center's mission of furthering cancer research.

Helped the Ukrainian armed forces by creating a fundraiser for Come Back Alive, an organization that purchases equipment and teaches medical aid to citizens to help save lives on the front line.

Supported the LGBTQ+ youth by donating to GLSEN, ensuring LGBTQ+ students have the opportunity to learn and thrive in a bully-free environment.

Participated in the Tunnel to Towers 5K Run and Walk which supports the Tunnel to Towers' programs that provide mortgage-free homes to Gold Star and fallen first responder families.

Advocated for women through the Austin Chapter of Empowering Women as Leaders, an organization that provides scholarships, mentoring, and financial support to non-traditional college-age women.

Contributed to hunger relief by donating to Feeding America, which partners with a nationwide network of food pantries and policymakers to provide access to nutritious food and meals across the country.

We remain hopeful we can be part of a world filled with kindness, unity, and compassion. From all of us at Solomon Page, we wish you and your loved ones a happy and healthy Thanksgiving!