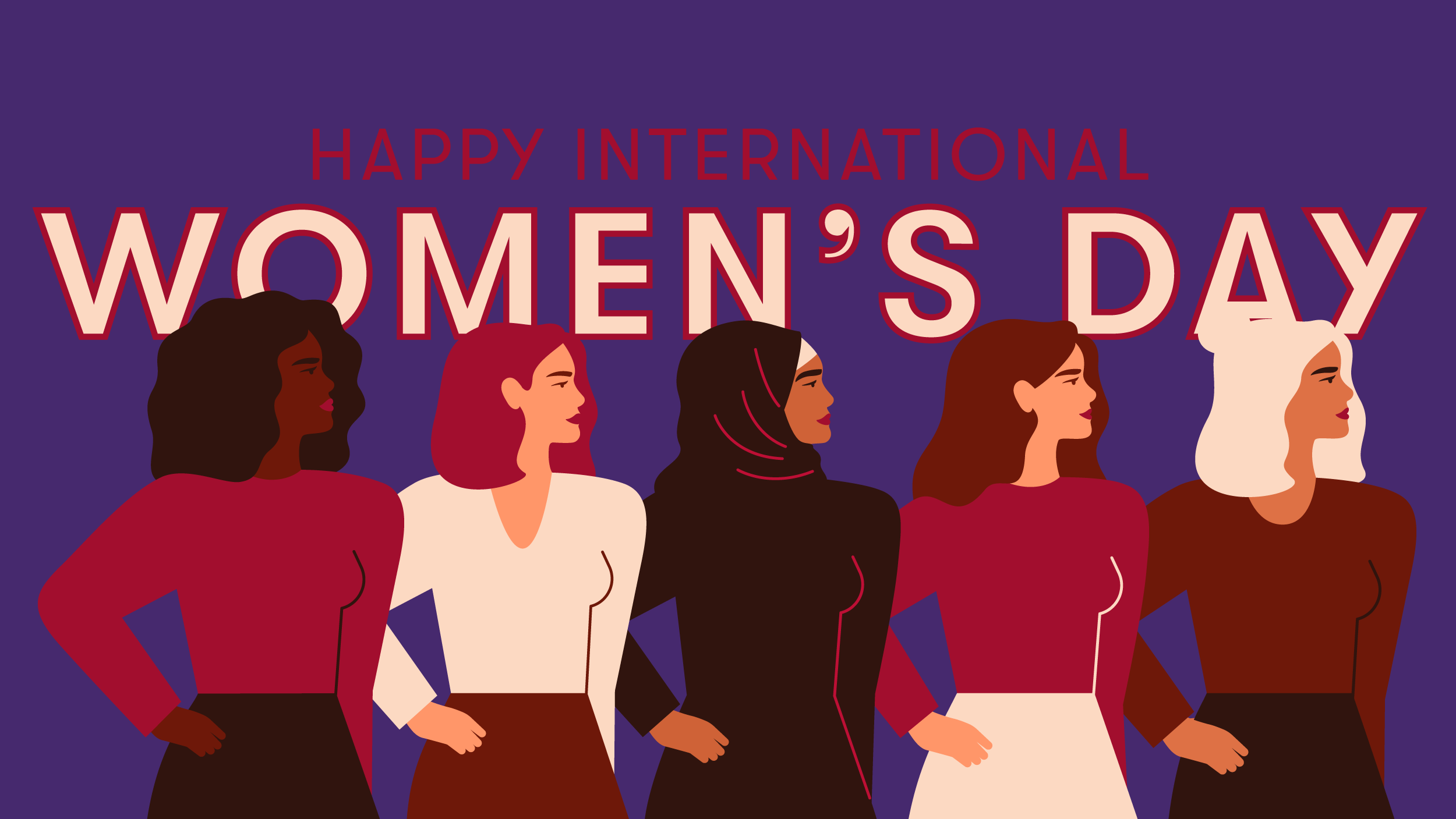 March 8th is International Women's Day! Every year Solomon Page recognizes this day to celebrate the incredible women who have been a vital part of the company's success for the past 32 years. The company believes women should feel empowered, valued, safe, and respected every day of the year, and has worked to build a culture in support of this belief.
In celebration of International Women's Day, we share shoutouts our employees have given to one another:
Kathy Brown: Chief Human Resources Officer
"Kathy is my hero. There is nothing that rattles her and she is always positive and effective. She approaches every situation in a consistent matter regardless of the issue at hand. She is responsive, professional, and goes way beyond what I would consider a CHRO's job."
Meaghan Zajack: Marketing Director
"Meaghan is a shining star on the rise. She is a true gem who is dedicated, detail-oriented, motivated, and organized. Meaghan takes excellence in her work, regardless of the size of the task at hand. Always cheerful, her infectious smile will make your day better. Her contributions make a true impact and we are so grateful for her dedication and support to the marketing team and company at large. Thank you, Meaghan!"
Patty Hoban Scott: Managing Director
"Over the 10+ years I have worked on Patty's team, I have witnessed her extraordinary efforts to build Fashion & Beauty Freelance from the ground up to the extremely successful division it is today. No matter what the circumstance or obstacle, Patty's tenacious and courageous character has lead us with motivation, optimism, and integrity. Patty is genuine, gracious, and humble. Her strong work ethic, dedication, and commitment to Solomon Page has earned her the utmost of respect and appreciation from her team and colleagues alike."
Sarah Smith: Research Associate
"Sarah is a remarkable leader on my team, whose gentle demeanor packs a powerful presence in the face of adversity. She is the smartest woman I know and a daily reminder that all things are possible with a positive attitude."
Lynda Fraser: Senior Vice President
"What can I say about Lynda... Most people that come into contact with Lynda are immediately taken by her. She just has that impact on you. She is a powerhouse in her profession, but yet not afraid to keep learning. Her support and encouragement makes me want to be the best version of myself, I want to make her proud."
Jasmattie Johnson: Director
"Jas is the Director of Accounting and Finance, and shows so much power to handle such a big department. She cares and motivates all her employees and wants them to grow within the department. If there is ever a struggle, she focuses on a solution and never wastes time. She always looks toward the future no matter how many obstacles come her way."
Jennifer Klose: HR Staffing Coordinator
"In the absence of our Admin, Jennifer has been an amazing resource and help to navigate contracts and onboarding information as it relates to new and ongoing contractors. Jennifer has proven to be extremely knowledgable and efficient, and she does it all with an amazingly positive attitude. She is appreciated!"