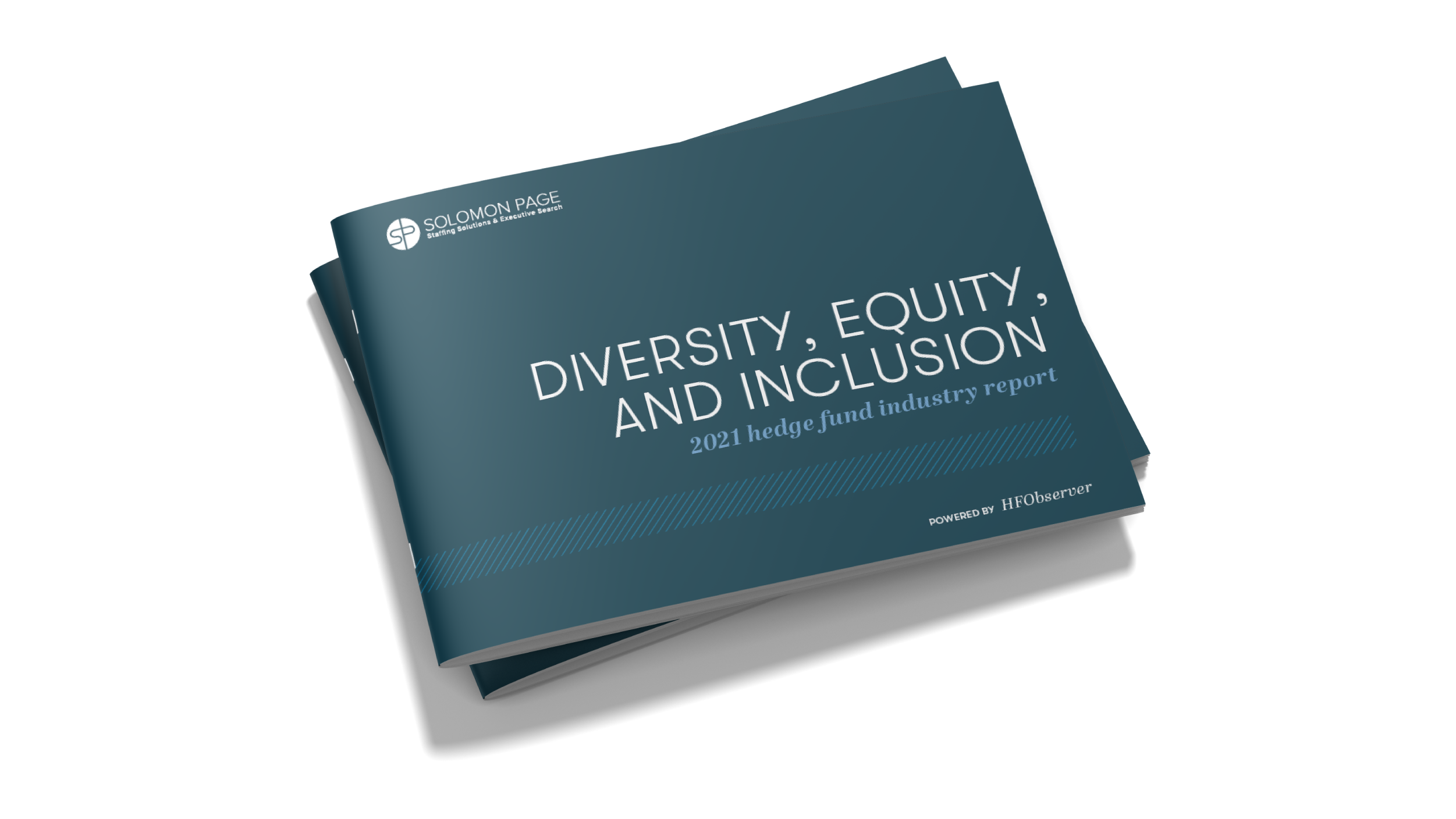 It goes without saying that diversity, equity, and inclusion have moved to the forefront of hiring and recruiting amongst all sectors, and as a leader in the hiring space Solomon Page understands its unique position to promote and support workforce diversity. Leaders across all industries have advocated to support this public movement including an increased focus in financial services, the sector with arguably the most significant inequality represented. Despite this, it is clear that financial services companies, and hedge funds in particular, are not diverse. The key question is: are firms doing anything to address it?
To answer this question a new and powerful reporting methodology was developed by HFObserver (HFO), an exclusive partner of Solomon Page. For this report HFO analyzed over 4,300 personnel moves of full-time hedge fund professionals from July 1, 2020 through June 30, 2021, across three regions— United States, Europe/UK, and Asia. One key finding by authors Jacob Navon and Claude Schwab is that the aggregate data at the geographic, gender, race, and functional role levels masked important anomalies that were uncovered by looking at the data in greater granularity. Additional insights revealed in the report include:
Whether or not hedge fund employee moves tracked across various regions over a one-year span aligned with DEI efforts

What region best represented females and gender equality

A comparison of racial representation in financial services and the general working population versus hedge fund hiring trends across regions

Hiring and promotions of race and gender by specific functional role
To download the full report, click here: Solomon Page Hedge Fund Diversity, Equity, and Inclusion Report.