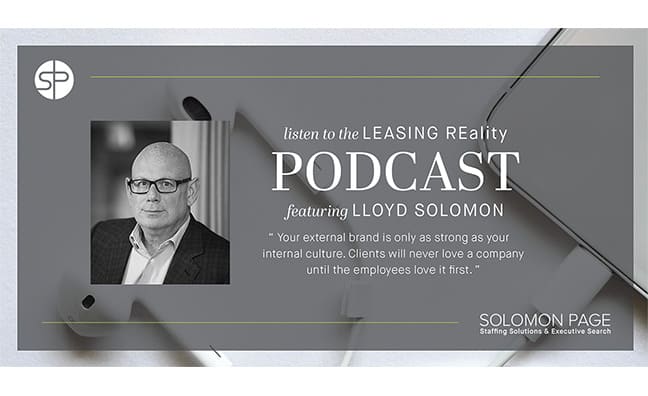 Lloyd Solomon, Managing Director of Solomon Page, was recently interviewed by Larry Haber in his podcast Leasing REality: Real Estate REality Check.
Larry conducts an ongoing series of weekly conversations with business executives designed to empower emerging and seasoned professionals to reach their full business potential. Using rock 'n roll, hip hop, and pop culture analogies as the basis for many of his questions, the overwhelming majority of responses from his guests are informative, entertaining, and most importantly, a conduit to help incentivize listeners to become masters of their career and/or business domains.
Lloyd speaks to his journey building his business over the past 28 years, including the highs and lows, and prevalent lessons learned. He gives advice to business owners on how to lead a successful company and satisfied staff, in addition to providing insight to candidates looking to excel in their career.