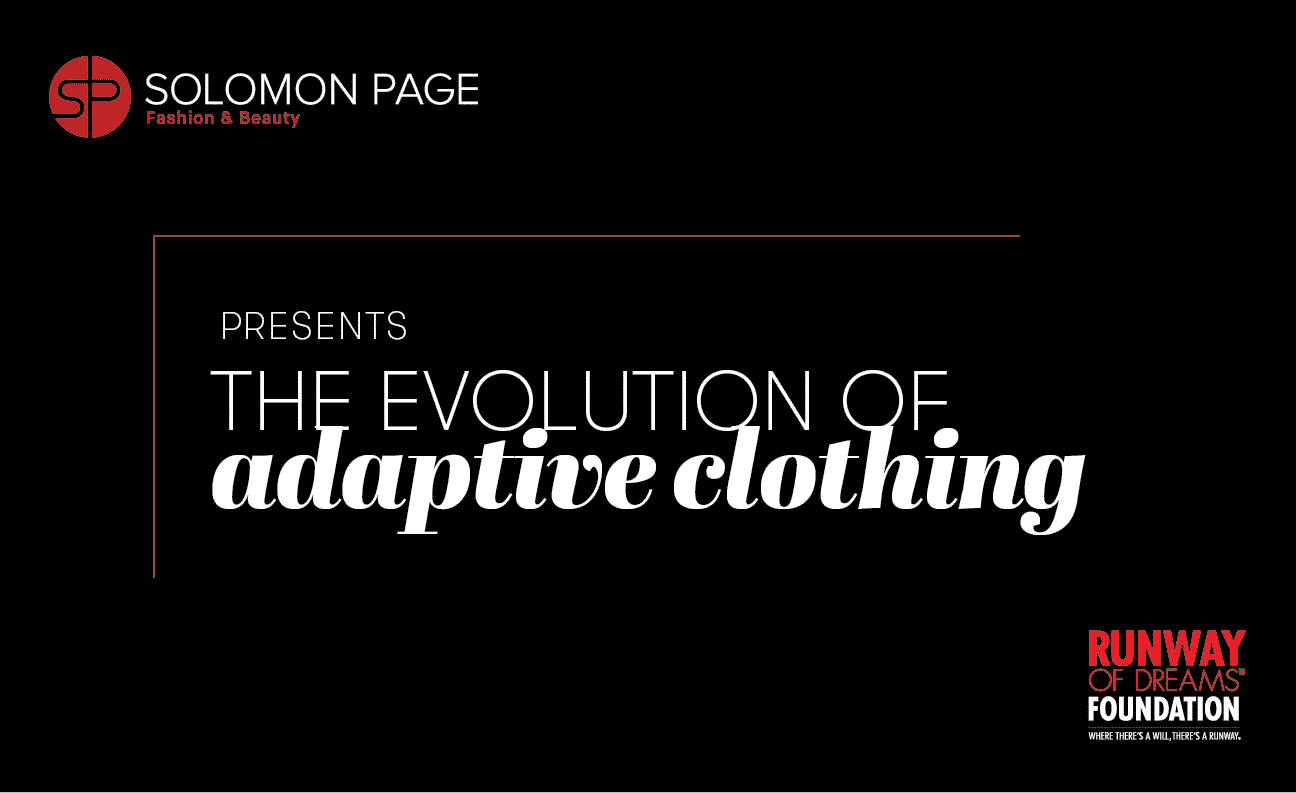 On June 25th Solomon Page hosted an event dedicated to the exploration of adaptive clothing. The evening included an intimate cocktail reception and featured guest speaker Mindy Scheier, founder of Runway of Dreams Foundation, an organization dedicated to a future of inclusion, acceptance and opportunity in the fashion industry for people with disabilities.
Lloyd Solomon, Managing Director for Solomon Page, interviewed Mindy following a brief video that introduced Runway of Dreams' history and mission. He opened the discussion speaking to our philanthropic spirit as a company. Solomon Page felt a relationship with this organization was an organic fit—our main core values closely align with those of Runway of Dreams'.
As Mindy explained during the Q&A, the inspiration for the concept was her son, who suffers from Muscular Dystrophy: though he wanted to wear jeans like his classmates, it was a struggle to take them on and off by himself. Thanks to patience and perseverance, Mindy was able to construct a pair he was able to slip in and out of without her help. As an audience member who also has a son with physical disabilities joked: "When my son wanted to wear nice clothes, I just got them tailored; I didn't try to revolutionize the entire fashion industry."
Realizing the desperate void to better accommodate people with disabilities, Mindy took it upon herself to address it. She explained that even though people with physical disabilities are a huge and underserved population–one in 20 people in the U.S. has a disability that affects their ability to dress themselves—mainstream brands were not actively selling in this market. But after some determination and research, Mindy partnered with Tommy Hilfiger in 2016 to build an adaptive clothing line, Tommy Adaptive.
As Mindy discussed, there were three main design factors to consider, that her son, and most people with physical disabilities, battled with: adjustability, closures, and alternative ways to put clothes on. The clothing is adaptable in a sense that it's adjustable by size and length, mimicking an "internal hemming system" – she lamented that, during her research, she discovered people with disabilities can spend hundreds on tailoring. She also found that zippers, buttons, and hooks posed problems, so she added closures that were more user-friendly, such as magnets. Lastly, many people with physical disabilities, especially people in wheelchairs, are usually unable to stand up and pull clothes over their head, so she designed clothes that presented alternative ways to take on and off.
Many of the audience members resonated with Mindy's vision, and her son's personal struggles: people cited elderly parents who struggled to dress themselves in anything fashionable, or other family members who had disabilities. Mindy revealed that businesses are beginning to recognize that people with disabilities are a vastly untapped market: creating the ability to serve over one billion people globally, while presenting a potentially lucrative business opportunity for astute companies.
Click here to learn more information about Runway of Dreams.
Some photos from the event: