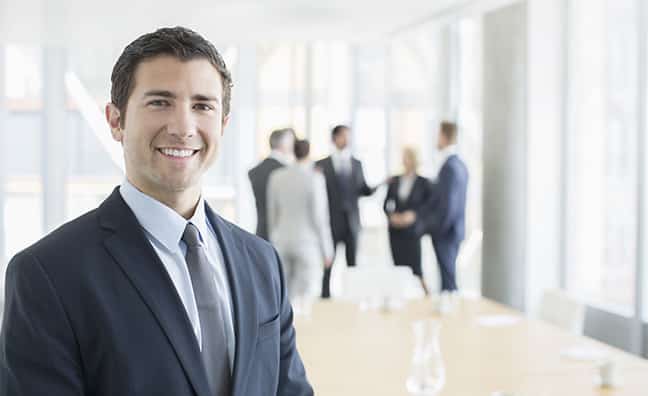 You would think some of the more sophisticated job titles would realize the biggest increases in wages, but according to Glassdoor's latest ranking of jobs showing the fastest wage gains over the past year, it is job positions in lower-skill, lower-paying fields that are seeing the most growth.
Andrew Chamberlain, chief economist of Glassdoor said: "Today's strong labor market may be starting to improve pay across the income spectrum." He also noted, "April's pay gains are the fastest we've seen in 2018 so far."
Out of 84 job titles, here are the Top 10 jobs with the fastest year-over-year growth in median base pay for full-time employees:
Financial Advisor: $55,296 (up 6.4%)
Bank Teller: $30,066 (up 5.5%)
Attorney: $101,817 (up 4.7%)
Truck Driver: $53,878 (up 4.5%)
Delivery Driver: $38,955 (up 4.4%)
Web Developer: $65,414 (up 3.9%)
Network Engineer: $71,433 (up 3.6%)
Cashier: $27,923 (up 3.4%)
Web Designer: $51,875 (up 3.4%)
Security Officer: $35,321 (up 3.3%)
As you can see, the wage growth for lower-paying positions like cashier and delivery driver saw very healthy increases. Financial advisor managed to stay in the top spot as those positions require a lot of communication and people skills (which is harder to automate), according to the report.
As for jobs with the least amount of wage growth, here's what took last place:
Professor: $86,166 (down 3.3%)
Communications Manager: $65,882 (down 2.5%)
Quality Engineer: $71,467 (down 1.5%)
Bartender: $31,668 (down 1.4%)
Maintenance Worker: $39,907 (down 1.4%)
Research Assistant: $30,391 (down 1.2%)
Technician: $45,318 (down 1.1%)
UX Designer: $76,003 (down 0.9%)
Project Manager: $73,575 (down 0.6%)
Consultant: $72,120 (down 0.6%)
The decrease in pay for professors shows the financially unfortunate state of higher education institutions in this country.