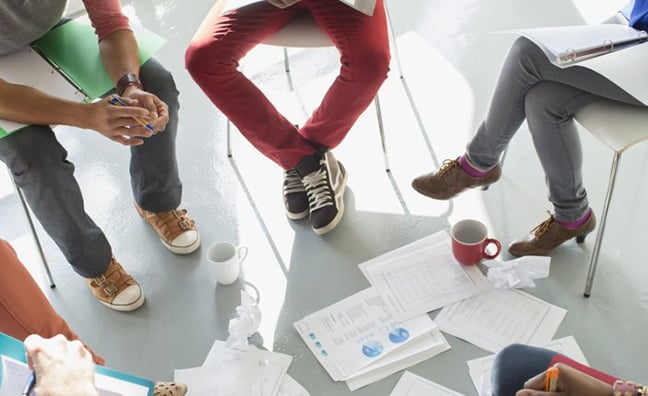 Wendy Calhoun is a veteran TV writer, who has worked on hit shows including Empire, Justified, and Nashville. Which sounds like a fun gig, but why did she recently spend time talking to Google employees at the company's re:Work 2016 event?
Because, as Calhoun makes plain in the first minutes of her Google presentation, writing for TV these days isn't the lonely pursuit many of the uninitiated expect it to be. Rather than hunkering down alone with a computer, their own creativity, and endless cups of coffee, TV writers mostly spend their days hammering out ideas in collaboration with others in a writers' room.
And from this deep experience with creative collaboration (as well as diverse, and probably occasionally difficult) personalities, Calhoun and TV writers like her have become world-class experts on the finer points of creative teamwork and effective brainstorming. At the Google event, she shared several of her top lessons for any group trying to come up with better ideas, including these.
1. Warm up.
Just like athletes, creative minds can't just go from stock still to top speed in seconds. They need to gradually warm up to reach their full capabilities. Different creative teams use different techniques, but Calhoun insists that, if you want to get the best from your people, you should kick things off with a fun activity that flexes their innovation muscles in a fun way.