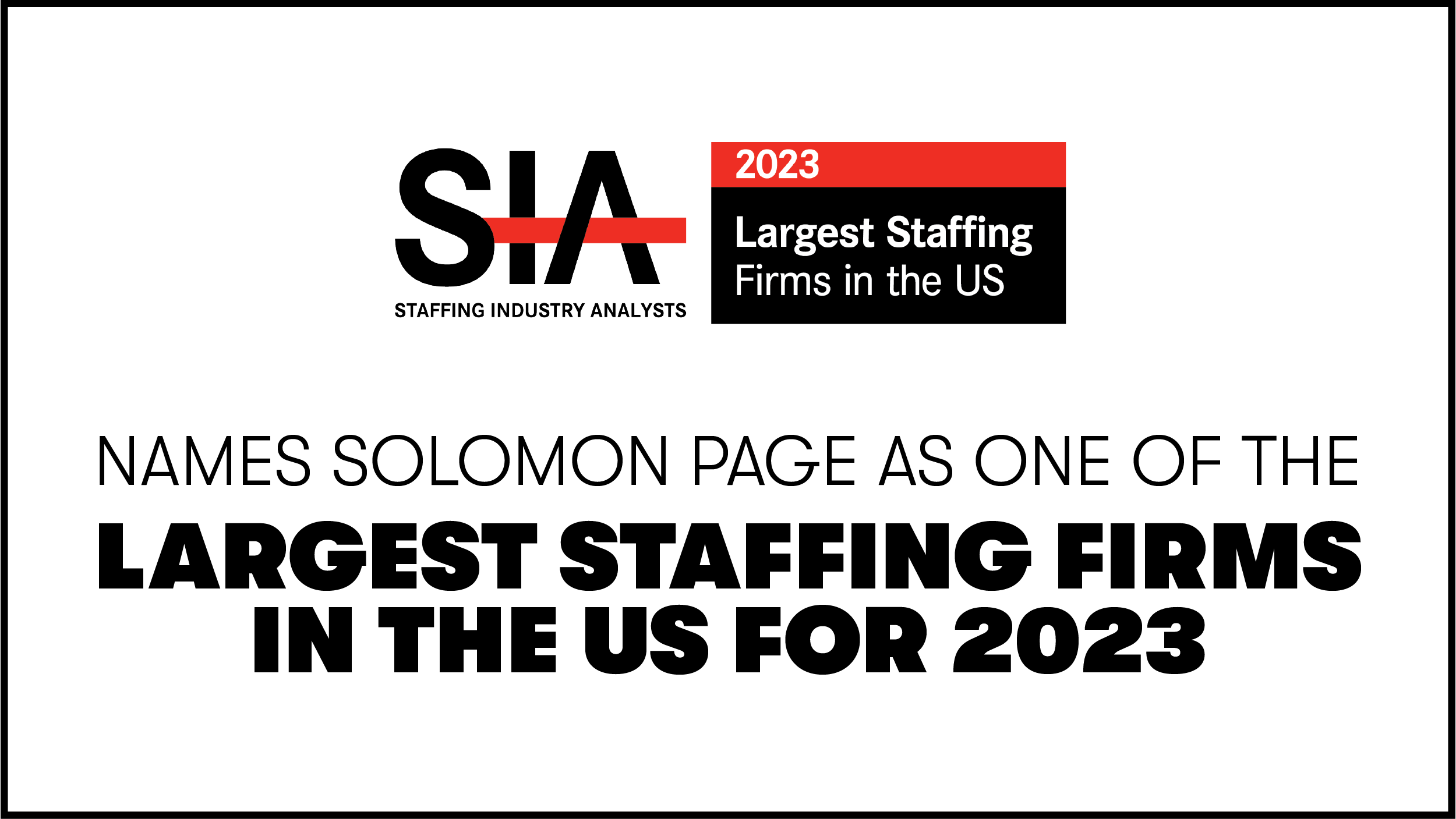 As a leader in staffing solutions and executive search for over 30 years, Solomon Page has been recognized by Staffing Industry Analysts (SIA) as one of the Largest Staffing Firms in the United States for 2023. SIA, an international advisor on hiring solutions ranging from executive search, permanent placements, and temporary staffing, provides expert analysis that allows staffing firms to make informed decisions across the field. The list names 251 staffing firms that generated revenue of at least $100 million in the US in 2023. The report includes revenue data from temporary staffing, direct hire, and retained search, as well as temp-to-hire conversions. Temporary healthcare staffing was reported as the largest segment of revenue and accounted for 30% of the total 251 firms listed, followed by the second largest revenue segment, information technology, which accounted for 28% of the total number of firms surveyed by SIA.
For over three decades, Solomon Page has taken a consultative approach in partnering with clients and candidates to shape their organizations and career paths. The accomplished sales and recruiting teams organized by segment are immersed in the industries and cultures of the businesses they support, and this deep-rooted industry knowledge enables them to advise on real-time competitive intelligence, trends, and marketplace opportunities.
For more information, visit: Staffing Industry Analysts.