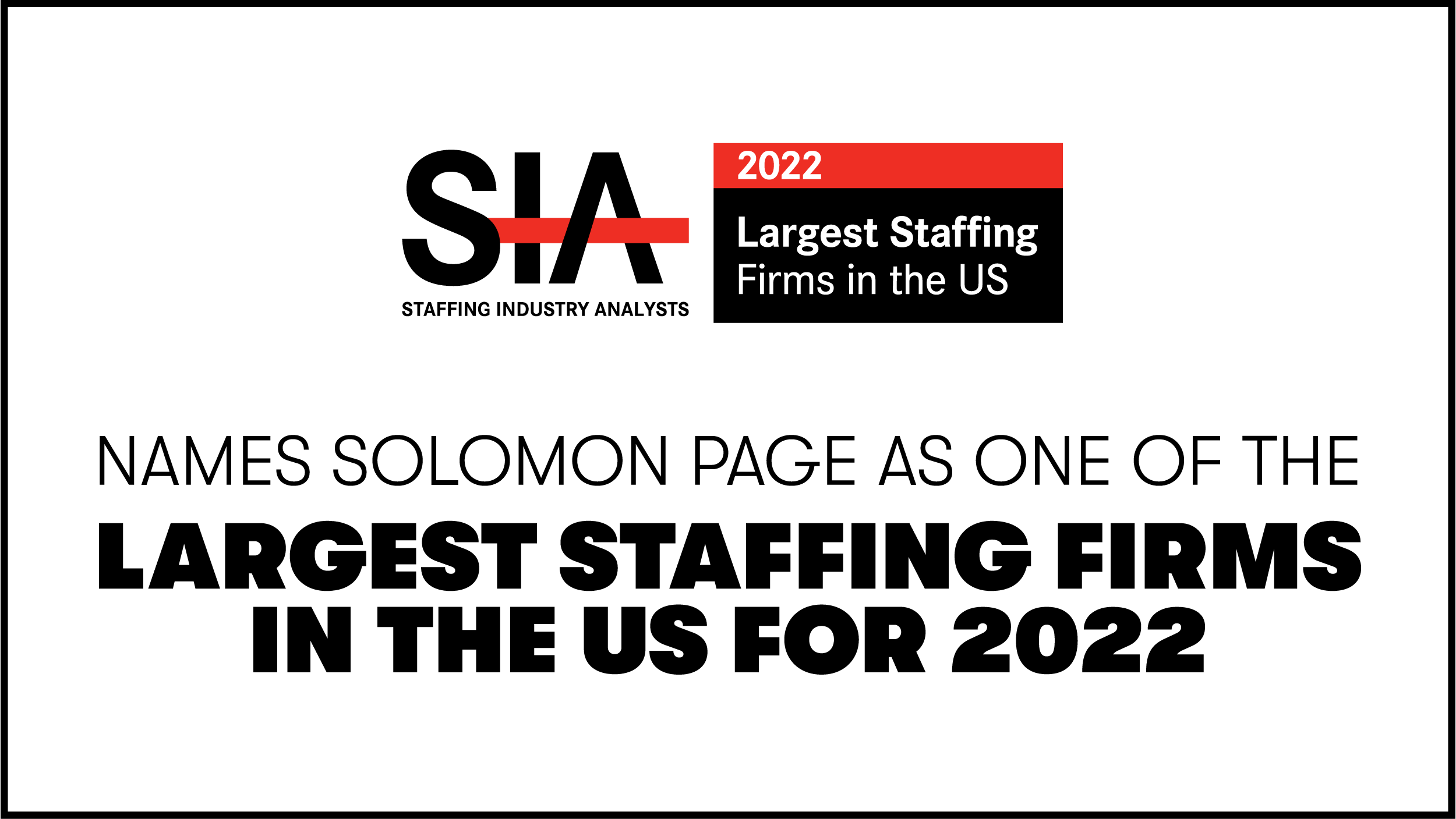 Solomon Page has recently been listed as one of the Largest US Staffing Firms for 2022 by Staffing Industry Analysts (SIA). The list names 225 staffing firms that generated revenue of $100 million or more in 2021. This is a 21% jump from the previous year. The report includes revenue data from temporary staffing, direct hire, and retained search, as well as temp-to-hire conversions. IT temporary staffing accounted for 38% of the total 225 listed, followed by Industrial staffing and Healthcare staffing, which accounted for 61 firms each out of the total 225.
For over three decades, Solomon Page has taken a consultative approach in partnering with clients and candidates to shape their organizations and career paths, respectively. The skilled sales and recruiting teams organized by segment are immersed in the industries and cultures of the businesses they support, and this deep-rooted industry knowledge enables them to advise on real-time competitive intelligence, trends, and marketplace opportunities.
For more information, visit: staffingindustry.com.