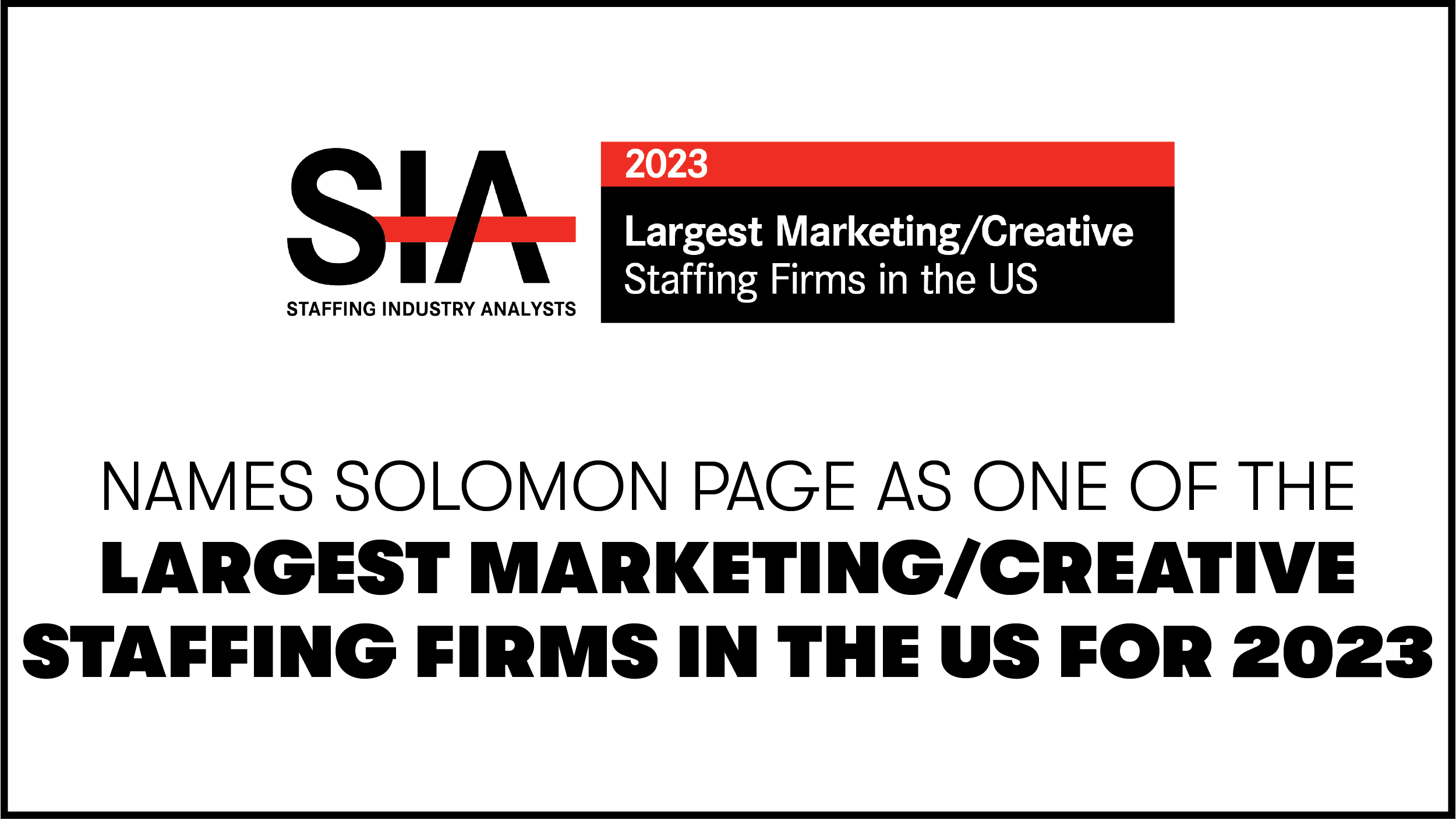 Solomon Page has been recognized by Staffing Industry Analysts (SIA) as one of the Largest Marketing / Creative Staffing Firms in the United States for 2023. SIA serves as an international advisor on hiring solutions, including executive search, permanent placements, and temporary staffing, and is a leading voice within the industry, providing expert insight into the market. The market share report lists firms that have an estimated combined revenue of $2.1 billion in 2023 and provides a transparent view of the staffing industry that helps support talented creatives nationwide. Ranked 6th, Solomon Page is among a group of temporary staffing services that account for approximately 90% of the temporary creative and marketing staffing market.
The Creative & Marketing and Fashion & Beauty divisions within Solomon Page partner with clients and candidates to best understand their goals and ambitions. As the industry shifts, responding to the latest advancements in AI tools and social media platforms, our teams are ready to meet the field's constantly evolving standards. Our accomplished sales and recruiting teams are immersed in the industries they serve, allowing their experiences and industry knowledge to guide clients and candidates.
For more information, visit: Staffing Industry Analysts.