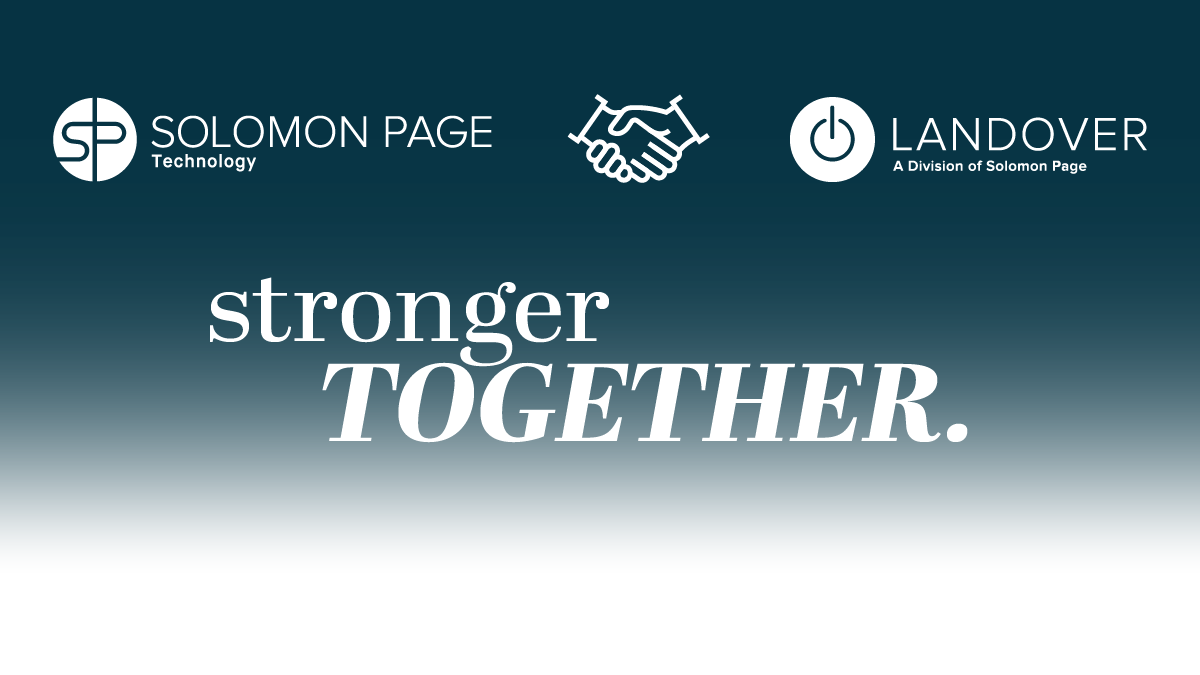 We are proud to announce that Solomon Page and Landover Associates have joined forces. Through this partnership, we will provide a complete spectrum of solutions, servicing startups to Fortune 100 companies from a single source.

Together, we share a collective history of excellence. Our in-depth knowledge of the IT marketplace and insistence on quality, integrity, and efficient turnaround time, have created many opportunities for us to establish long-term relationships with our clients. With the resources of a large corporation and agility of a boutique firm, we will continue to work hand-in-hand in providing you, our clients, with top talent and expertise.

To request more information regarding this partnership or connect on upcoming initiatives, contact us today.