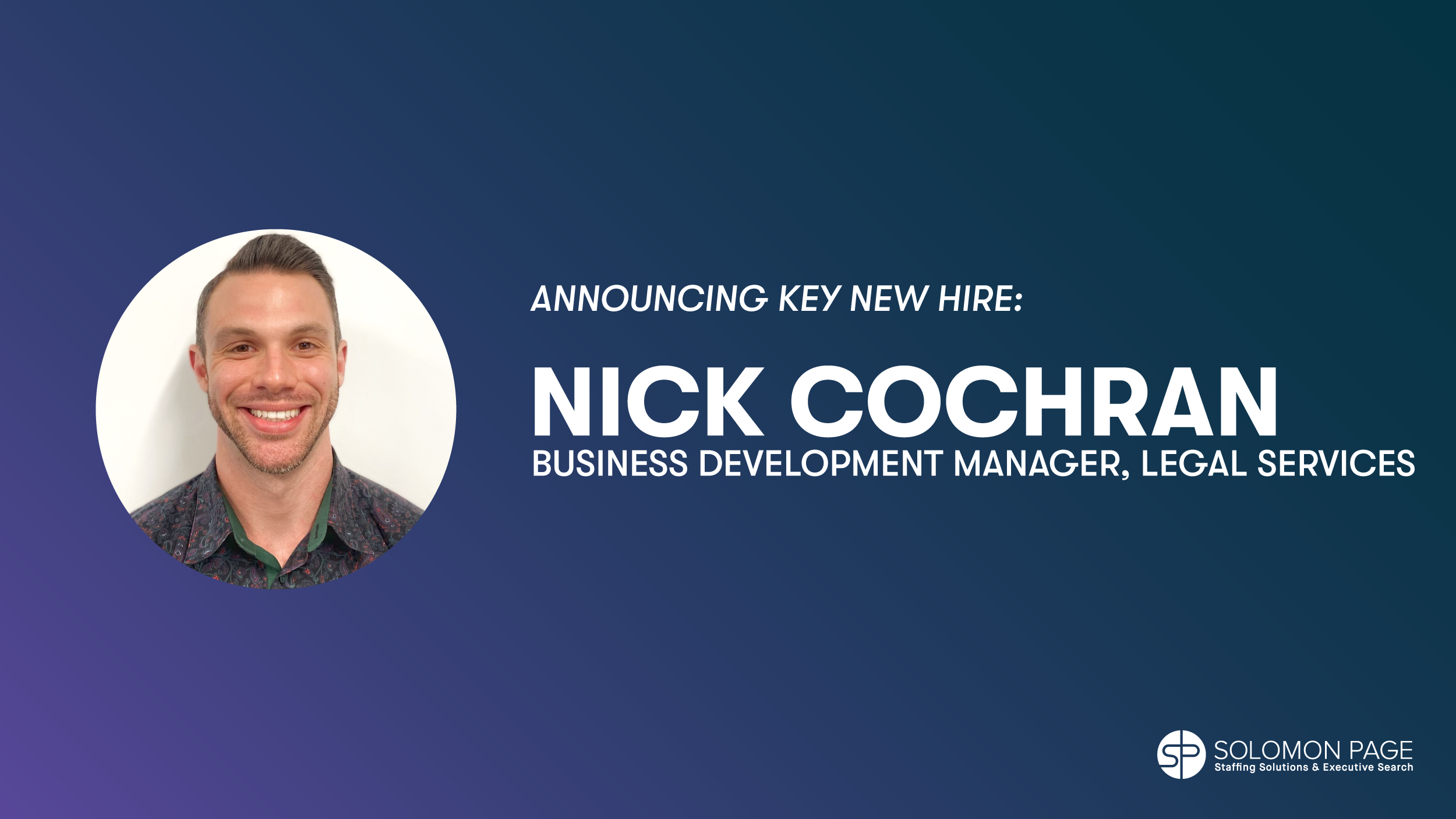 Solomon Page announces the expansion of its Legal Services division, which specializes in developing and customizing strategic recruitment solutions, including managed document reviews, contract staffing, and direct hire for law firms and in-house counsel teams. Highly networked on both the East and West Coast, the Legal Services division will continue to grow its presence nationwide, providing clients with unparalleled solutions to meet business objectives.
Looking to build on the team's success, the firm has placed Nick Cochran as a Business Development Manager. Nick, based in New York, will focus on growing the firm's footprint. Reporting to Managing Director Julie Favetta, he will be working on providing customized programs for clients, with a specific concentration on short-term and long-term contract staffing.
For more information on Solomon Page Legal Services, please visit https://solomonpage.com/legal-services/ or contact hello@solomonpage.com.