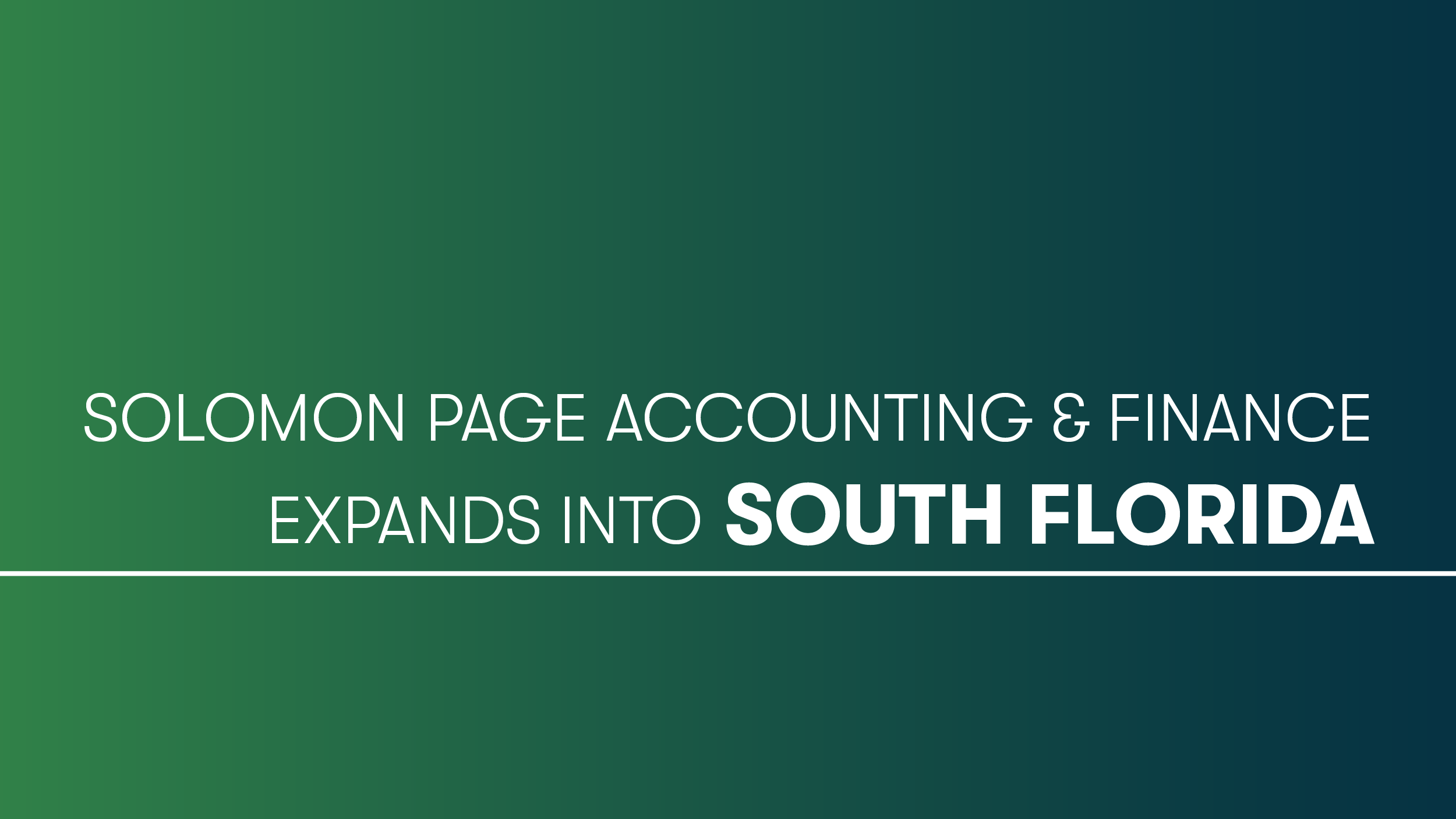 As part of nationwide growth, Solomon Page is expanding on its success throughout Florida. Hiring Sara Yacano as Recruiting Manager; Sara is based in the Boca Raton office and will focus on growing the firm's presence in South Florida. Reporting to Managing Director Howard Hecht, she is responsible for building connections with clients while also meeting our client's recruiting needs. Sara will join the growing Accounting and Finance team in Florida, including Kim Wheeler, Vice President of Accounting and Finance Perm.
As subject matter experts immersed in the industries they support, the Accounting & Finance team can provide an informed perspective that will not only encourage organizational continuity but also provide insight and market intelligence. Specializing in every aspect and position level within the Accounting & Finance arena, their expertise extends to the following business sectors: Advertising, Apparel, Banking, Brokerage, Consumer Products, Digital Media, Distribution/Wholesale, Diversified Financial Services, e-Commerce, Healthcare, Hospitality, Legal, Luxury Goods, Manufacturing, Media and Entertainment, Not for Profit, Pharmaceuticals, Publishing, Real Estate, Retail, and Technology.  
For more information on Solomon Page Accounting & Finance services, please visit https://solomonpage.com/accounting-finance/ or contact hello@solomonpage.com.