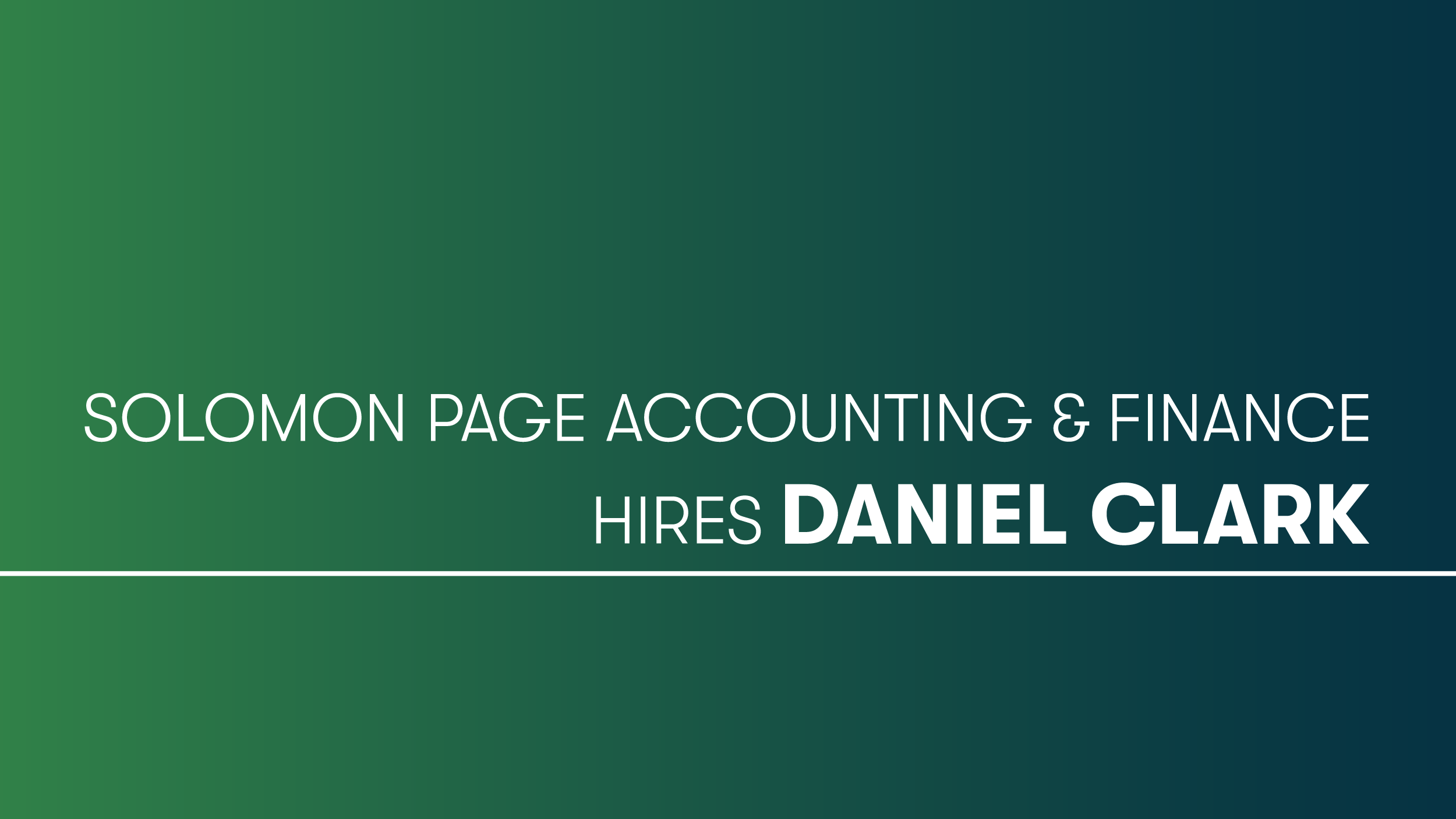 The Accounting & Finance division of Solomon Page is continuing its expansion with a key new hire. Looking to build on its success, the firm has placed Daniel Clark as the new Vice President. Daniel, based in Orlando, will focus on growing the firm's footprint throughout Central Florida. Reporting to Managing Director Howard Hecht, he will be working with clients on direct hire placements ranging from staff accountants to CFOs, with a primary emphasis on senior leadership. In conjunction with this new hire, the Accounting & Finance team has also seen recent expansion in the Boca Raton market, through Kim Wheeler and Lisa Goodman, who were hired back in 2021.
As subject matter experts immersed in the industries they support, the Accounting & Finance team can provide an informed perspective that will not only encourage organizational continuity but also provide insight and market intelligence. Specializing in every aspect and position level within the Accounting & Finance arena, their expertise extends to the following business sectors: Advertising, Apparel, Banking, Brokerage, Consumer Products, Digital Media, Distribution/Wholesale, Diversified Financial Services, e-Commerce, Healthcare, Hospitality, Legal, Luxury Goods, Manufacturing, Media and Entertainment, Not for Profit, Pharmaceuticals, Publishing, Real Estate, Retail, and Technology.    
For more information on Solomon Page Accounting & Finance services, please visit https://solomonpage.com/accounting-finance/ or contact hello@solomonpage.com.