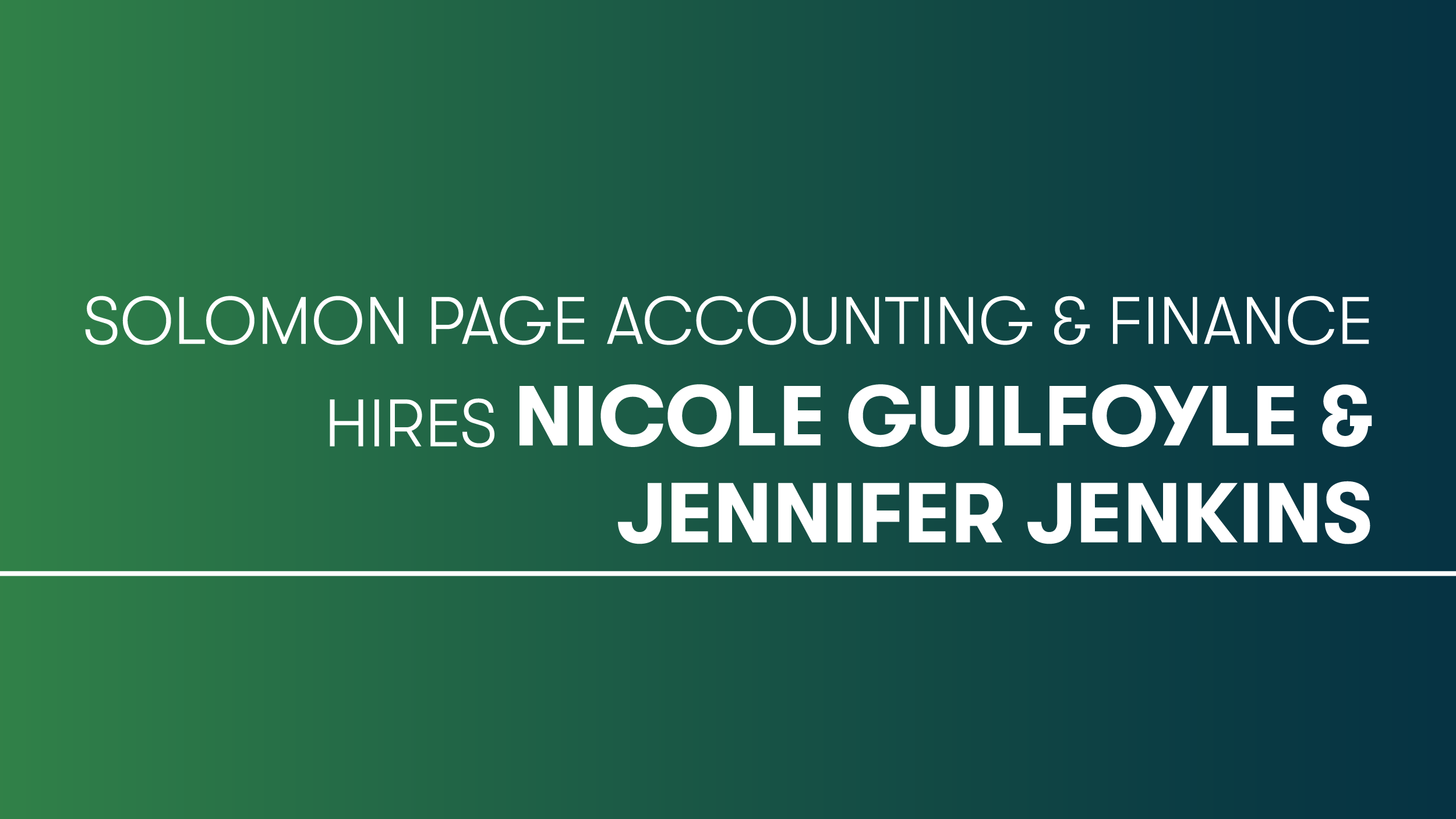 Solomon Page, a leading staffing and executive search firm, drives expansion of its Accounting & Finance division through the key hiring of both Nicole Guilfoyle and Jennifer Jenkins in Austin, TX. Guilfoyle has been named Vice President of Search and will report to Managing Director Tim Calley. Jenkins has been named Vice President of Accounting & Finance Temp and will report to Managing Director Gregg Gavioli. Guilfoyle and Jenkins will be focusing on expanding the firm's presence in this new market with the help of Vice President Terri Van Vliet, Search Manager Kelly West, and Senior Staffing Manager Alexandria Simmsgeiger.
Joining a team of seasoned professionals, Guilfoyle brings 13 years of experience in full-desk roles, providing business development and recruitment services to a wide network of clientele across various industries. In her most recent role, Guilfoyle expanded her service offerings to incorporate human resources search services, in addition to accounting and finance.
"Accounting, finance, and HR professionals are crucial components in the continuity and success of each and every business," said Nicole Guilfoyle. "Recruitment expertise is vital in today's candidate-driven market, and I am thrilled to be utilizing my business development and recruitment experience, in conjunction with the firm's widespread capabilities in all organizational verticals, to deliver comprehensive, robust, and versatile talent acquisition solutions to our clients."
Jenkins brings 14 years of experience in customizing hiring needs within the temp and temp-to-perm vertical. In her most recent role, Jenkins focused on providing strategic advice, valuable market insight, and the delivery of qualified candidates to fulfill client business needs. With Guilfoyle's and Jenkin's extensive experience and influence in the Texas market, they will be vital to the firm's continuing expansion in the Southwest region.
"Solomon Page is a leader in the staffing and executive search industry – recruiters and managers have years of experience, and truly understand the importance of a quality hire for an organization," said Jenkins. "I am thrilled to be part of this magnificent team."
For more information on Solomon Page Accounting & Finance services, please visit https://solomonpage.com/accounting-finance/ or contact hello@solomonpage.com.