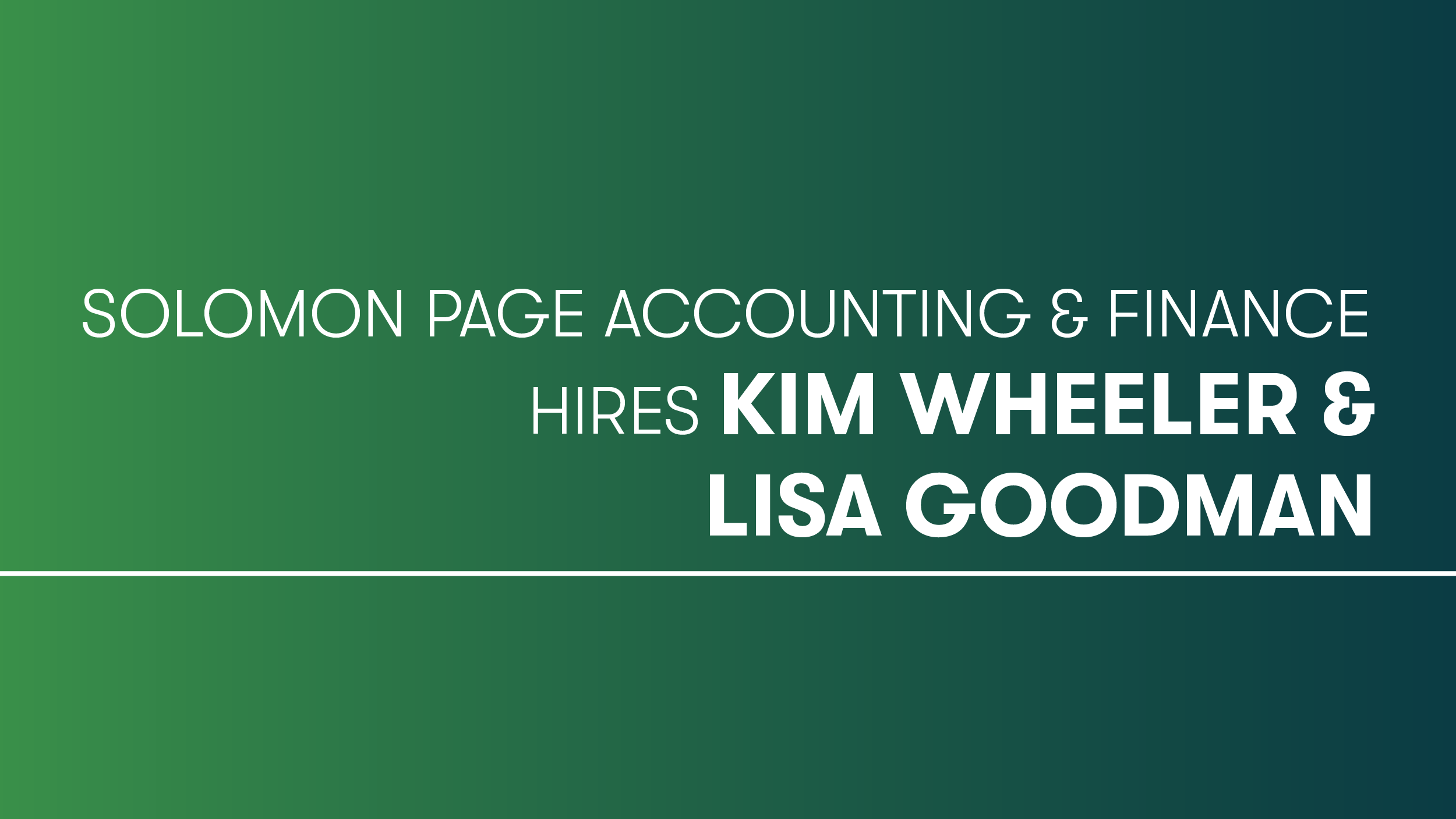 Solomon Page drives expansion through the hire of Accounting & Finance experts Lisa Goodman and Kim Wheeler, who will both be based out of the newly opened Boca Raton, FL office. With a 25+ year history of success, the Accounting & Finance division sets out to enter this new market and continue building out its practice through Lisa and Kim's strategic efforts. Both key new hires have longstanding success within the recruitment industry and will be influential in further developing this vertical of the business.
With over 25+ years of experience in the recruitment and executive search industry, Lisa joins Solomon Page as the Vice President of Accounting & Finance. Reporting into Managing Director Howard Hecht, she will partner with the direct hire team on business development as well as identify and deliver Accounting & Finance talent to the firm's expansive network of clients. Also joining as the Vice President of Accounting & Finance, Kim Wheeler brings over 13+ years of experience within the recruitment space. Reporting to Managing Director Gregg Gavioli, she will be focusing primarily on business development, and temporary and contract staffing. Together, both key new hires offer a full spectrum of service offerings to best support short- and long-term business objectives within the Florida marketplace.
Lisa and Kim have worked together for over a decade, and with their strong, diverse industry experience, their partnership has and will continue to provide unparalleled value to both candidates and clients at Solomon Page. As subject matter experts immersed in the industries they support, these key new hires can provide an informed perspective that will not only encourage organizational continuity, but also provide insight and market intelligence. Specializing in every aspect and position level within the Accounting & Finance arena, Lisa and Kim's expertise extends to the following business sectors: Advertising, Apparel, Banking, Brokerage, Consumer Products, Digital Media, Distribution/Wholesale, Diversified Financial Services, e-Commerce, Healthcare, Hospitality, Legal, Luxury Goods, Manufacturing, Media and Entertainment, Not for Profit, Pharmaceuticals, Publishing, Real Estate, Retail, and Technology.
For more information on Solomon Page Accounting & Finance services, please visit https://solomonpage.com/accounting-finance/ or contact hello@solomonpage.com.