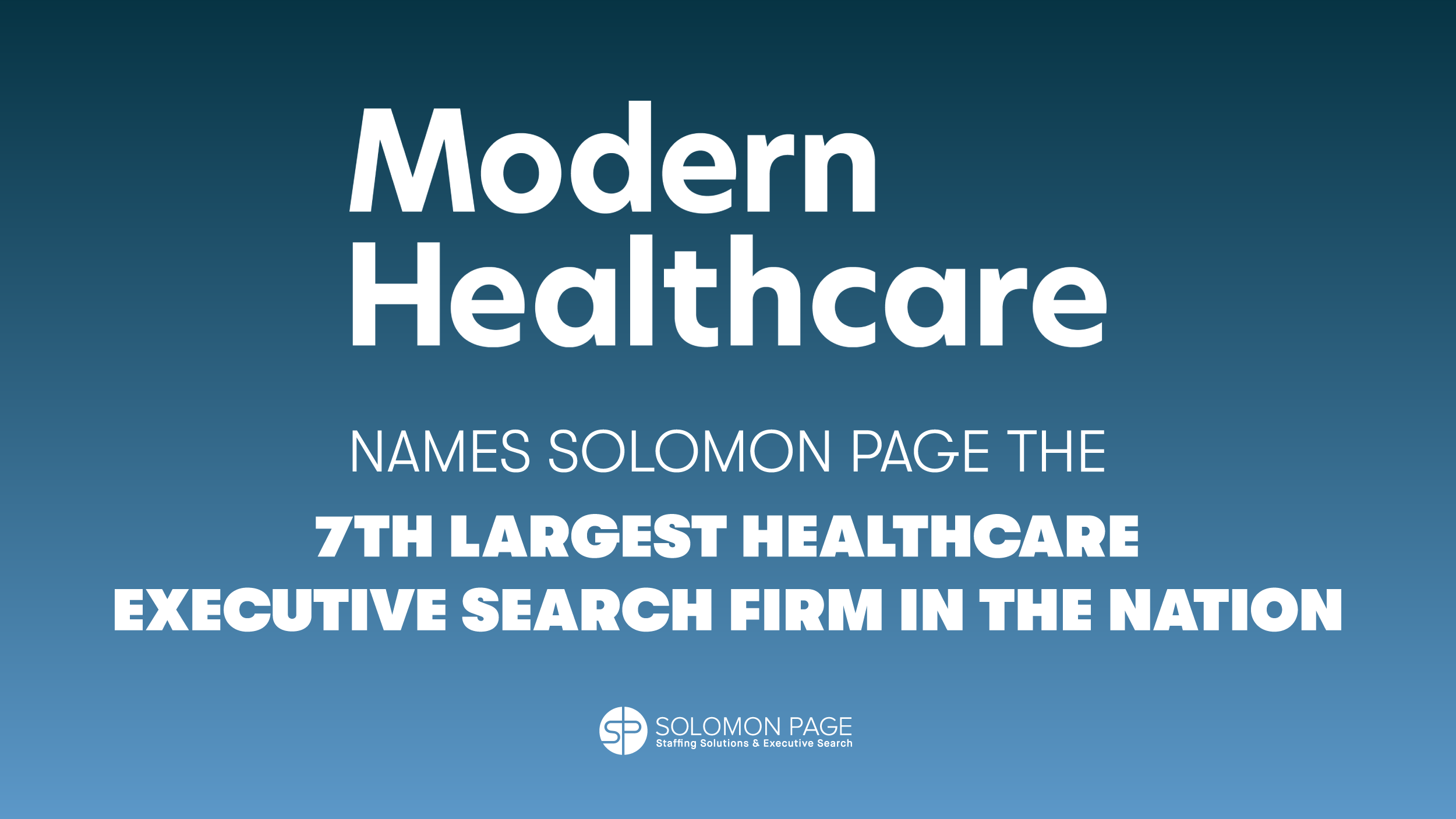 Solomon Page, a leader in executive search, has been recognized by Modern Healthcare as the 7th Largest Healthcare Executive Search Firm in the country for 2023. As part of its 18th annual executive search firm survey, Modern Healthcare ranked firms by the number of placements (Vice President-level and above) made in the United States.
Modern Healthcare's list includes each firm's:
– Rank
– Name
– Headquarters Location
– Search Type
– Net Revenue
– Number of Recruiters in 2022
– Number of Placements (Senior Level) in 2022
To view the full list, visit Modern Healthcare: modernhealthcare.com.
Over the past three decades, Solomon Page has partnered with notable hospitals, clinical research organizations, and private facilities across the country to deliver the best quality healthcare. Dedicated to ensuring exceptional service, while maintaining a personal touch through long-standing relationships with clients and candidates, Solomon Page is honored to be included amongst Modern Healthcare's list of Largest Healthcare Executive Search Firms in the United States. Thank you to our clients and candidates who have made this possible!