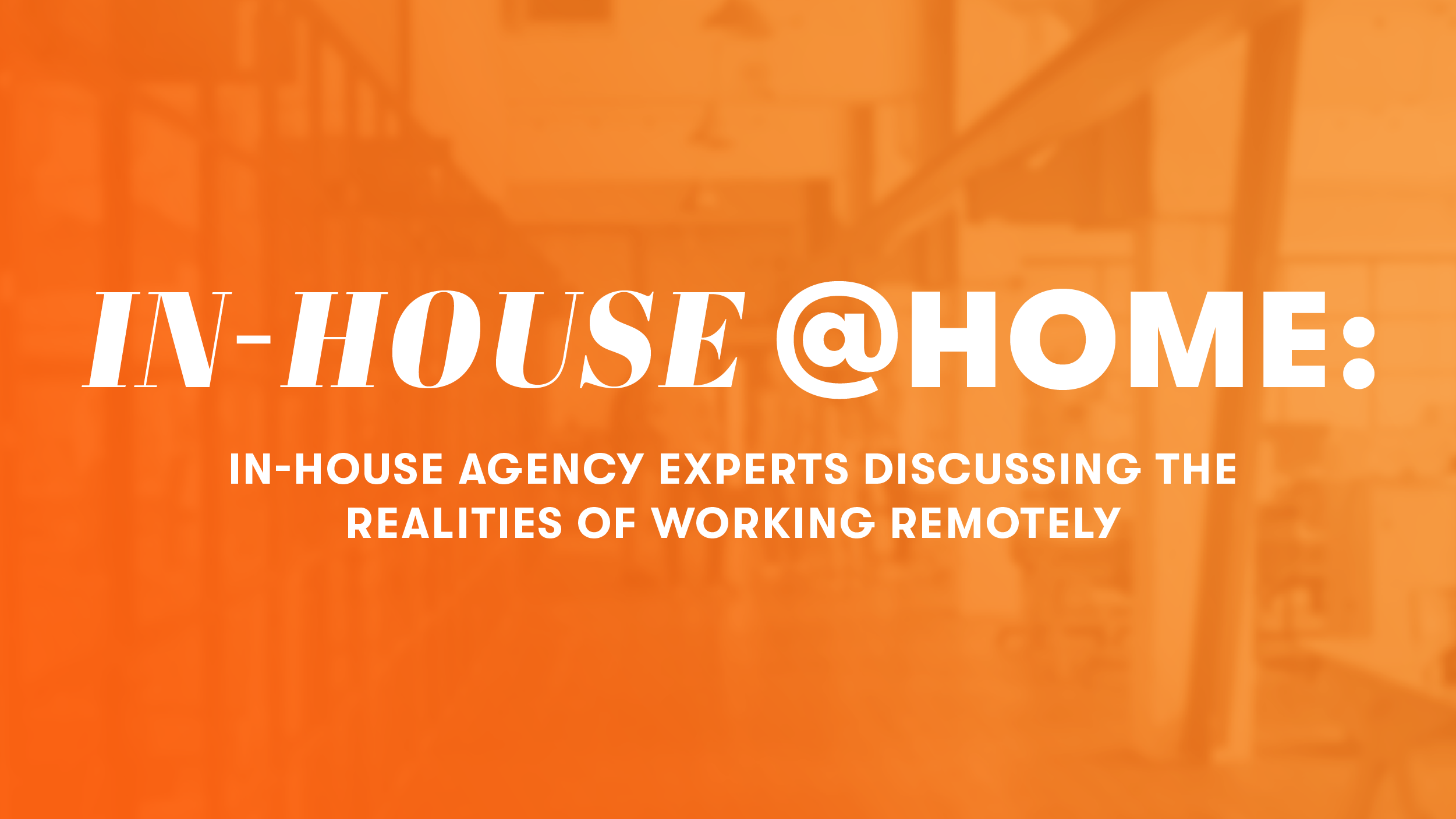 In-House Agency Experts Discussing the Realities of Working Remotely
On Wednesday, May 13th, Solomon Page hosted a panel discussion highlighting the new realities in-house agencies are experiencing during the COVID-19 pandemic. Moderator Jarrett King, Director of Experience, Design & Creative at The Coca-Cola Company, led the conversation with panelists:
Let's Recap
REMOTE WORK POLICY PRE-COVID
The first question asked panelists what their agency's approach to remote working was previously. Most answered that an official policy was non-existent or undefined, and employees would only work remotely on an as-needed basis. On the contrary, Michelle Daly-Padron shared that Bloomberg started to shift to this concept being globally accepted a number of years ago. The company's technology, infrastructure, and proprietary video conferencing platform made it seamless to transition to remote work.
BIGGEST SURPRISES
Speaking to the interesting concept of paying for productivity versus paying for attendance, John Vetter mentioned he was shocked by the level of empathy shown by leadership and how well the company stepped up to support its employees. Similarly, Heather Hollis recognized the flexibility Comcast had shown when quickly responding with a Family Leave policy. Despite these positive outcomes, all were sharing similar sentiment of less boundaries between the workday and life at home.
RETURN TO WORK STRATEGY
Trying to stay ahead of it as much as possible, Charlie Bory spoke to seating issues, security, and elevator concerns especially within a larger organization, as well as access to masks and cleaning supplies. Michelle made mention of Twitter's new company policy and the belief that this will set the standard for many other agencies. Similarly, Heather touched on the fact that as a new in-house agency, they can write their own rules as they adjust to this new reality, and the continuation of working remotely could be a good thing to incorporate.
CREATIVE PROCESS
John Vetter spoke to their typical approach in the creative process—gathering, brainstorming, breaking off, and then re-gathering. At first, they questioned whether or not this would be possible virtually, but fortunately his team has a long history of working together and therefore, muscle memory kicked in. For Jarrett, she stated that her team is accustomed to working in a digital environment and therefore, they did not experience a tremendous amount of change. Not surprisingly, all agreed communication and collaboration have been the biggest obstacles.
TECHNOLOGY HURDLES
Panelists agreed that in a time of crisis, such as Hurricane Sandy a few years back, their organizations were forced to come up with solutions on how they could stay connected globally. Since then, they have relied on tools and cloud-based platforms that have proven to be beneficial during this pandemic. Charlie also mentioned that with the help of Solomon Page, their freelancers were setup quickly with the proper equipment to stay connected.
BIGGEST FEARS
Jarrett encouraged panelists to share their biggest fears throughout this transition process—one of the most prevalent being onboarding team members remotely. Additionally, the continuity of company culture was a concern, including how this would affect the longstanding tenure of their team members.
Despite all fears and challenges, panelists highlighted some silver linings including newfound ways to humanize their virtual realities. One of the standouts, Yappy Hour, invites not only team members but also their kids and dogs to join for a Friday afternoon happy hour.
A big thank you to our moderator and team of panelists for contributing!

Interested in future in-house agency panel topics? Contact Us Today!