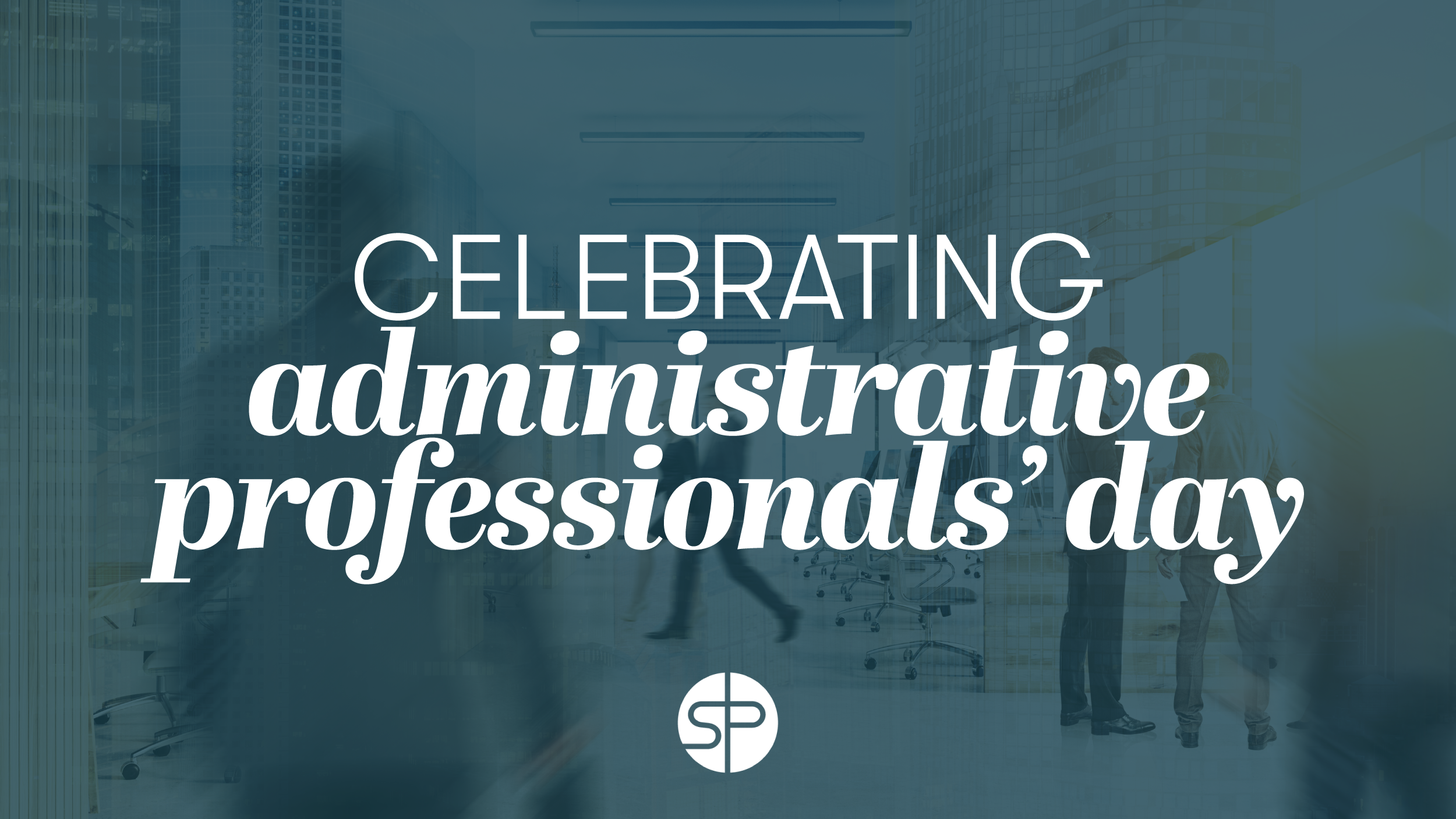 We wouldn't be here without our administrative team members! Administrative Professionals' Day is Wednesday, April 26th! Celebrating and showing gratitude for their efforts, we are sharing special shout-outs about admins and support employees who have made a particularly positive impact at Solomon Page:
Christine Henkel: Manager, Professional Services
"She is the backbone of our team. We would break without her!"
Ellyse Burnett: Executive Assistant
"The Marketing and Training team started to work closely with Ellyse in recent months as we were implementing new systems and processes for the Healthcare Staffing team. We are so impressed by her knowledge of the business and willingness to help in any way she can. She has been so great to work with and is a very positive asset to their team and the overall Solomon Page business. Thank you, Ellyse! We are so grateful for you!"
Jordan Luzzo: HR Staffing Coordinator
"Since Jordan joined the team, she has been a godsend! She supports a large volume of working freelancers as well as the team. Every day she is patient and professional. She is always open to grow in her role and put new, better practices in place! We are very lucky to have her on the team."
Kelly Adams: Executive Assistant
"Kelly is a constant support and someone you can always rely on. She always lends a helping hand, even without asking, and I appreciate her immensely. Thank you, Kelly!"
Lorenny Acosta: HR Staffing Coordinator
"Lorenny joined our team as a recruiter and quickly made a big impact. It was clear to me she cared deeply about giving her all. As COVID hit, we found ourselves with a massive need to upgrade our HR Staffing Coordinator role. When I approached Lorenny about taking on the role and more responsibility, she eagerly jumped in with both feet. She has taken on the role and owned it from day one. She also finished an advanced degree in human resources in the evenings, while supporting us full-time to further her expertise. Lorenny is the bedrock of our group, and we are only as successful as we are because of her willingness to assist. Lorenny is the ultimate team player, and I along with the rest of the group feel lucky to have her."
Michael Raver: HR Staffing Coordinator
"Michael has been with us for many years. When COVID hit, he was our lifeline to keeping track of all of our notes. When things get busy, he keeps all of us in check. We appreciate all he does!"
Shirley Gao: HR Staffing Coordinator
"Shirley is an absolute pleasure to work with. She quickly learned everything about how our team operates. Shirley picks up any new information immediately. She is a true advocate for each person on our team, and in my mind, represents the essence of a dedicated Solomon Page employee. We are extremely happy that Shirley transferred to our team!"