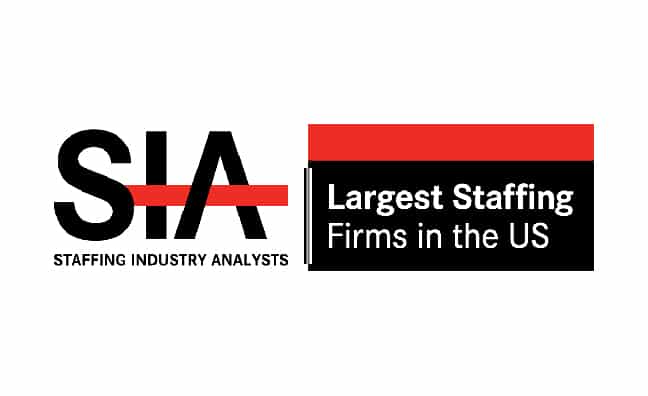 Solomon Page has been recognized as one of the Largest Staffing Firms in the U.S. by Staffing Industry Analysts for the fifth consecutive year.
"The 143 companies included in this year's report generated a combined revenue of $83.6 billion and had an estimated 58.6% of market share," said Barry Asin, President of SIA. "These organizations stand out for their sizable operations, impressive achievements and as industry leaders in today's competitive and dynamic ecosystem."
Ranked by revenue, the report covers firms that generated at least $100 million in US staffing revenue in 2017. This is SIA's 23rd annual report on the largest US staffing firms.
"Due in part to the favorable economic environment over the past year, this year's report highlights the degree to which many large staffing firms continue to grow via both organic initiatives and strategic acquisitions," said Timothy Landhuis, Director of Research at SIA.
You can read SIA's press release and review the full list here.