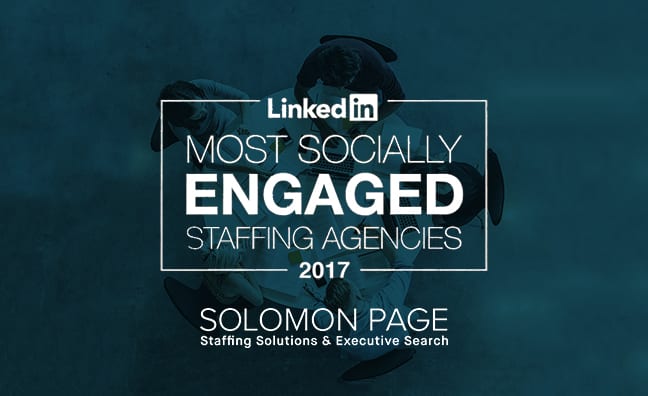 Today (10/19/17), LinkedIn announced their 2017 list of the Most Socially Engaged Staffing Agencies, with Solomon Page coming in at #13.
Based on content performance, recruiter activity, and overall engagement, LinkedIn compiled their data to determine the Top 25 front-runners, all of whom have proven to provide the best opportunities and experiences for LinkedIn members.
With more than 60,000 eligible search and staffing companies, Solomon Page is honored and excited to be included amongst the North American Top 25.