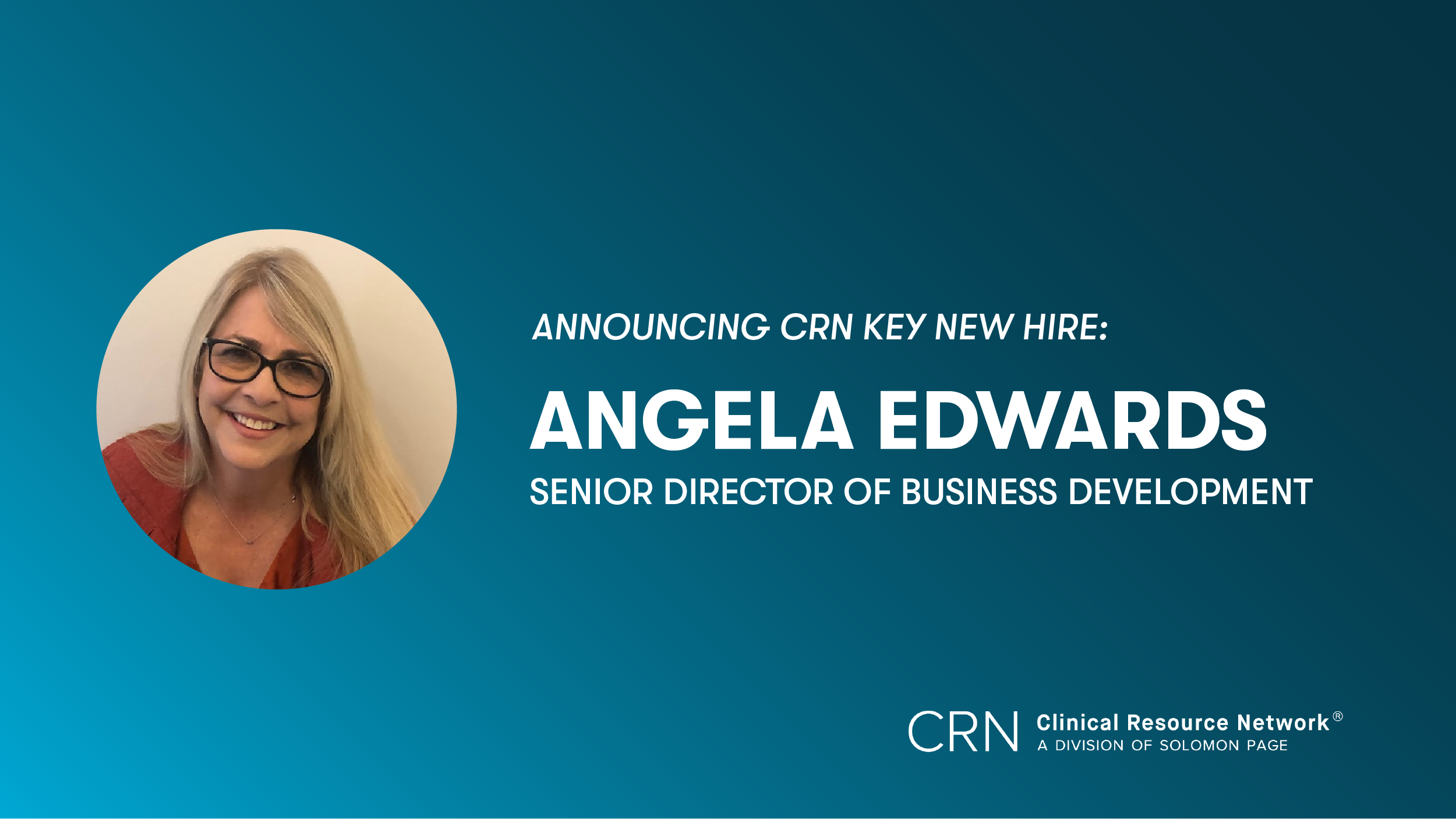 Clinical Resource Network (CRN), a division of Solomon Page, announces its national expansion through key new hire Angela Edwards, who is joining the team as Senior Director of Business Development. Angela's primary role will involve developing partnerships with organizations ranging from biotech and CROs to pharmaceutical and medical device companies. With over two decades of experience in business development and client engagement in the clinical research staffing industry, Angela brings extensive knowledge to the team, which will play a pivotal role in broadening CRN's reach across the country.
"Leadership, vision, experience, strategy, and partnerships, guided by integrity and flexibility, is a winning combination, and I found it here at CRN," said Angela. "I first met my boss [David Iannucci] in 2007. We've known of and respected one another, but the timing wasn't right until now. I'm thrilled to bring my relationship-building skills to a team of tenured recruiters, who I know will help clients staff key roles and contribute to the betterment of patients' lives. It's all about the people, passion, purpose, and making a difference. I'm excited and feel so fortunate to have joined a team with similar values and leadership styles."
Within the company's vast network of subject-matter experts across a variety of industries, CRN provides staffing solutions for clients by connecting highly skilled clinical, biometrics, and niche professionals with leading organizations. Focused on forming long-term relationships with clients, candidates, and contacts, CRN serves as a trusted partner in creating personalized solutions to meet your goals. To learn more about the CRN team, as well as its service offerings, visit CRN.
Interested in meeting Angela? She can be reached via email, aedwards@crnspg.com.